Nowadays, including father in the baby shower fun is the cool thing to do, right? I personally think it is, I symbolize without them, we technically wouldn't be here expecting a little one on the way! That's why I is ready to share these 10 ways to throw a merriment co-ed baby shower!
First things first, make sure dad actually wants to be included. Some daddies indeed feel like baby showers are a women-only event, so if it's just not their thing, don't oblige them into it!
10 Ways to Throw a Fun Co-ed Baby Shower 1. Figure out the child shower patron listing together
My husband and I are actually in the middle of planning our 2nd co-ed baby shower( although this one will be much smaller ), but one of the most fun we have is sorting out our guest list. I'm not sure if it's because it's literally another way for us to expend some tone time together or what, but we enjoy it!
So, ask the dad-to-be who he'd like to make the cut. If you have a guest weigh, be sure to establish that first. Then you can narrow down your selection of clients which include not just mom's friends and family, but also dad's!
2. Design your child shower invitation together
Yay , now's your chance to show off your creative talents! You and dad-to-be can look through pre-made requests which will likewise help you select a theme( Etsy tends to have some super cute alternatives) OR if you're opting to save money, you can use an online summon assistance such as Evite to send out your invites.
No matter which option you go for, it should be fun for the two of you to sift through together and begin to envision your baby shower topic all coming together after you select the excellent request!
Some co-ed baby shower topic/ invitation ideas to consider:
Rustic topic Animal themes( sea swine, farm animals, mad animals, zoo swine, etc .) Baby daughter exclusive themes Baby boy exclusive topics Neutral themes
3. Plan to have LOTS of menu!
Depending on the dimensions of the your guest list, it's probably a good suggestion to be over-prepared than underprepared when it comes to food selection. Especially when you're going to have a knot of grow workers hanging out at a child shower! For our babe shower, we opted to go with a extremely classic route: Pizza! I symbolize, everyone desires pizza, right? We too had some fresh veggie& return cocktails for patrons as well.
Needless to say, the pizza intention up being a big hit with everyone. But there's plenty of options to consider. Depending on how much you have to spend you have been able 😛 TAGEND
Have a company cater to the occurrence( taco truck, fast food catering, pizza truck, etc …) Grill up some hotdogs and burgers Offer brunch( if it's later today)
4. Choose to have fun co-ed baby shower activities
The part that will REALLY make your co-ed baby shower stand out to both the ladies and the men, is being sure to choose fun activities that they both can partake in!
I listed out some really fun plays below, you likely won't need them all so pick 2-3 and put your own spin on them 😛 TAGEND
Baby Bottle Drinking Contest: Fill a 4 or 8oz babe bottle with a beverage of choice& chug away! The fastest person wins a trophy! Guess the Baby Food: Smear different flavor child nutrients onto a napkin, pass the napkins around causing the clients write down their best guess! Whoever guessworks the most correct winnings. Child Changing Race: Have 1 or 2 baby dolls with a nappy& clothing laid down by. Whoever can Amply garment the baby properly without declining or regarding the child in a way you wouldn't ordinarily hold a live baby earns! This competition was HILARIOUS and such a strike at our first child shower. Bobbing for Pacifiers: This one makes some job, but get a shallow bin full of water, throw in about 20 pacifiers and allow guests 30 seconds to bob out as many as is practicable! Depending on how many clients who participate, it's model to have about 5-10 buckets of spray/ pacifiers so you don't have to worry about cross-contaminating the liquid and pacifiers between clients. "My Water Broke ": "Hes also" another enjoyable one — freeze little plastic babes in an ice cube tray. When patrons arrive, plop a frozen child cube in their drink cup& whoever's ice cube meltings first aka" ocean undermines" "re going to have to" shout "MY WATER BROKE" and they prevail! Plus, it's extra recreation when the chaps win this one!
5. Include dad in the gift-giving
More often than not, most people get offerings for mom or baby, reasonably so. Be sure to prompt clients that they CAN totally include dad in the gift-giving fun too! In happening, you might want to add some endows to your babe registry to make it easier for them to figure out.
6. Get play prizes that BOTH genders can be utilized
Since this will be a co-ed baby shower, you want to make sure the rewards people can win are also co-ed! You could probably have 1-2 gender-specific endowments if you really wanted to, but we did all our offerings neutral for anyone to win. Some easy and entertaining activity loots could be 😛 TAGEND
Coffee beaker+ Starbucks gift poster Plastic Popcorn tins( target dollar blot ever has these ), some sugar& a pair of movie tickets Tumbler cup stuffed with a fast-food gift card or snacks Mini-potted succulent with a Home Depot or Lowe's endowment poster Favourite adult board game+ 2 shot glasses
As you can tell, endow posters or snacks are always a knock as they can be used by just about anyone! Most of these can be pretty cheap and affordable too which doubleds as obliging them even more appealing for the newborn shower emcee!
7. Offer a variety of desserts
Similar to nutrient, most men can eat. This symbolizes having a wide array of dessert assortment is still a good hand-picked! We opted for a classic newborn shower patty along with some cookies and cake pas( which my mama been submitted to determine ).
If your budget is a bit close-fisted, you can still get all those things from a grocery store or roast them yourself and simply dress up the dessert counter with some economical, charming baby adornments!
8. Decide whether or not you want to serve booze
We all have those friends who sometimes, simply don't know their restrictions. If you have a lot of friends like that, it might be a good idea to restriction or pass on the alcohol. However, if you know for a fact alcohol won't be a distraction to your guests, by all means, serve up the drinks!
We culminated up progressing on booze time because our first baby shower "ve been a little" large and we wanted everyone to be focused on celebrating the baby and playing the games. But with our 2nd child shower being significantly lower, we probably will have some illumination brews for clients to enjoy.
9. Don't forget to have your guests signed off!
Having a client book or some sort of' sign-in' gesture is a really fun way to look back and remember this fun day shared with all your friends and family! Ask them to simply write their names, leave a piece of suggestion for the brand-new parents to be, draw a picture for child, etc. Use your thought and clevernes together to figure out how you'd like to look back on this fun day together!
10. HANDWRITE your thank you cards together!
That's right, there's nothing more personal than receiving a thank you card that was actually handwritten! Plus, it's even more personal when clients see that papa participated in the gesture by handwriting his own message on the card very! If you're worried about your handwriting, don't be! It's what impedes it genuine and unique. And I'm sure this is right mom-to-be will be extra appreciative of the help sending out thank you posters!
Read more: baby-chick.com


37 weeks!! I know it probably sounds cliche but it's true: I honestly can't believe I'm full-term!!
Highlights
I got to have another ultrasound and baby again scored 8 out of 8 and everything looks great. We also ran labs again to check on my hemoglobin and it's stayed stable — which is huge, amazing praise considering how much I've struggled with this in previous pregnancies.
I'm finally starting to feel really pregnant and I'm moving much slower and wanting to rest a lot more. That said, except for some evenings, I'm still not at the "get this baby out ASAP" stage, but I'm finally feeling like I am okay with having this baby soon.
(Up until a few days ago, I felt like there was too much else that needed to be in place before I was ready, so I couldn't even think about the possibility of having a baby. I've started to feel much more ready the past two days. However, I usually go late, so I don't ever expect that I'll go early. I learned my lesson the hard way with my first pregnancy!!)
Notable
I'm having a bit of swelling in my legs/ankles. Up until this point, I hadn't had almost any swelling, unless I was on my feet for at least 3-5 hours.
My doctor said since my blood pressure and other things look great, that she's not worried about it. I am just trying to make sure to keep my feet up as much as I can, continue walking for 30 mins/day, and drinking lots of water. That seems to make a big difference!
I think baby has dropped quite a bit (even though you can't really tell from this pic) because I'm having a lot less pain in my ribs/underneath my ribs, which has been so nice! And I still can't believe that I've not had the horrible extreme heartburn I usually have. But I am very much looking forward to being able to eat a much more normal diet after baby gets here! 😉
Usually, the last 4-5 weeks of pregnancy drag on and on for me, but so far, it feels like time is pretty much flying by. I think having a little newborn to care for has definitely helped my days go by quickly! And it's certainly meant that I'm not struggling to sleep… because when my head hits the pillow, I'm out!
Speaking of Champ (the sweet newborn we're fostering), he gained 8 oz. in 9 days and is almost 6 pounds!!!! I am guessing he's likely still smaller than this baby but I'm hoping he'll catch up soon!
Since little Champ is still pretty much needing round-the-clock care/watching, we all take shifts. I typically go to bed early and then take the middle of the night shift and then go back to bed at 6:30 a.m. and sleep for a few hours.
Pretty much every morning when I wake up, I come out to the living room to see these two boys sitting like this. Silas loves caring for Champ and does such a good job with him!
A lot of you have asked for my thoughts on how we're dealing with the Pandemic as parents. Every child is different and you know your kids best, so I'm only sharing how we are approaching things at our house…
Don't dismiss your kids' feelings. Feelings are not right or wrong and no one can tell you how you feel or don't feel. It's what you choose to do with those feelings that matters most. Give them space to talk about whatever it is they are feeling — anger, sadness, loneliness, grief, frustration, boredom.
Don't preach sermons. I know it's easy to want to use this as a way to teach valuable life lessons… but probably way more than sermons, your kids just need a listening ear and empathy. And trust me, your kids ARE going to learn many valuable lessons from this, but a listening ear goes a long way to help them feel seen, heard, and loved.
Don't stress yourself out trying to get it all right. There is no manual on how to parent well through COVID-19. We're all just doing the best we can do! When you feel overwhelmed or unsure how to handle a situation, it's okay to acknowledge this and give yourself some grace. If you are a Christian, this is an amazing opportunity to cry out to the Lord for wisdom and direction for how to respond and love your kids well.
Do remember that you set the tone for your home. If you are extremely stressed and irritable, it's going to trickle down to your kids and make them feel stressed and on edge. Make sure you're not spreading yourself too thin so that you are completely zapped and exhausted.
Do relax some of your usual rules/standards. We are allowing a lot more sleeping in, PJ-wearing, screen time, and junk food eating than usual. Yes, I probably just lost some followers over admitting that, but I feel like a lot has been taken away from our kids right now and as long you're doing your chores and school, I'm pretty chill about a lot of other things in this season.
Do look for the humor in everything. We've laughed so hard as a family in the last few weeks — over so many ridiculous things. Laughter has been such good medicine for us and we've sought to find the funny in the ordinary.
I've fallen in love more with my husband with the birth of each of our kids, but I never knew how much I'd fall in love with him watching him love on our little Champ.
Y'all, this man has loved this precious boy 100% as his own. He has spent hours holding him, talking to him, loving on him. And my heart has been in a puddle getting to observe it.
The best part? Getting to watch Champ cooing back at him, "talking" to him, and soaking up the love and nurture.
I don't know what Champ's future holds long term, but I do know that all of our lives will forever be richer because of the opportunity to get to love on him. He has expanded each of our hearts in the most profound and beautiful ways.
(Note: I know many of you aren't in a season or place where you could become foster parents. I totally, totally get that. If that's you, can I just encourage you to instead ask yourselves, "What can we do?" There are so many needs all around us, especially in the foster care system. Could you donate time, money, or resources? Could you offer to buy diapers or dinner for a family who is fostering? Or maybe to just send a text to say, "How are you really doing today?" The more I talk to other foster parents, the more I realize how the support of others — even through a simple text of support — can mean the world!)
Real talk: I've had many moments in the last few weeks when I've wondered if I have what it takes to mother five kids well — a teenager, an almost teenager, a pre-teen, a medically fragile newborn, and another newborn who is due in the next few weeks.
I know lots of moms have more kids and more complex situations, but I'm not other moms, I'm me. And I know my own limitations and struggles.
But over and over again, I keep hearing God's quiet reassurances to me: "Have I not carried you in the past? Have I not been faithful to you in the past? I have called you to this and I will be faithful and carry you in this. I am trustworthy and you are in the center of my will. I can't promise it will be easy; but I can promise that I am WITH you."
When we look at our circumstances and surroundings, we can feel overwhelmed. But when we looked to Jesus, we have courage to be overcomers… because we don't have to do this life on our own, in our own strength.
I don't know what battles or mountains you're facing today. I don't know the burdens you're bearing. I don't know the heaviness weighing on you today.
But I do know this: you don't have to do this alone. You don't have to walk this by yourself. You can place your trust, your confidence, and your confidence in the One Who "will never, ever leave you or forsake you" and the One Who "goes with you to fight for you… and give you the victory."
Thanks to @sincerelybykara and @hertrueworth for this timely graphic.
Whether "youre trying" for a child, or are pregnant once( btw, congratulations !), there is so much that needs to be done before your new babe arrives.
If you don't even know where to start- do't panic – you have nine months! We have broken down all the things you need to organise before your babe comes.
You have shit to do- let's get cracking!
Things to do AS SOON AS you find out you are pregnant:
Pregnancy Vitamins!
If you haven't started already, start on pregnancy vitamins including Folate.
We recommend Blackmores Folate Folic Acid 500 mcg Tab x 90
Start a Pregnancy Diary
Start keeping a way of how you are feeling and the progress of your baby. It also facilitates remind you of Doctors appointments, examinations and things to do!
We love the Baby and Pregnancy Journal by Vanda Baby Cards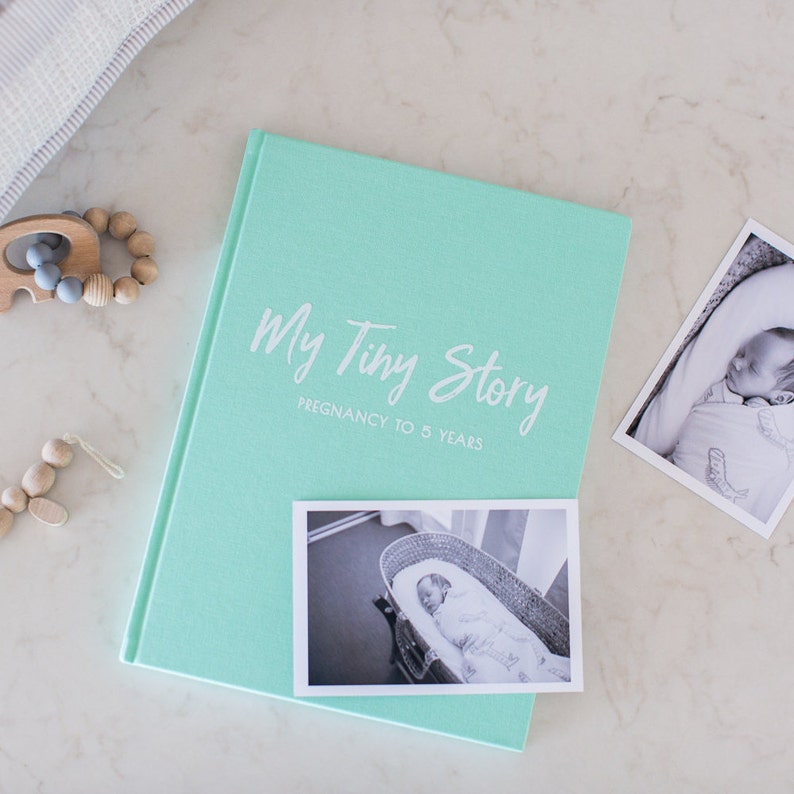 Current Medication Check
Check with your GP about any current remedies you are taking and whether or not to stop them. Take the prescriptions with you if you are seeing a brand-new physician. Ensure you tell your doctor about all the vitimans and pre-pregnancy prescriptions you are taking.
Watch What You Eat
Do not start eating for two( even when heavily pregnant, the only extra nutrients you need is about a 1/2 sandwich !). If you are deprive( and pregnancy will do that to you ), feast on health snacks such as low fat yogurt, nuts and fruit. Pregnancy is not the time to diet!
Here are a list of clean-living snacks under 100 calories which are great for pregnant mums-to-be to eat!
Pregnancy Announcement
Plan how you want to announce your maternity( and tell people NOT to announce it until YOU have !). If you need some innovative ways to announce your bundle of joy, check out this article on 15 of the Most Innovative Pregnancy Announcements Ever !.
Start Stocking Up
Start stocking up on household parts when they come on sale- like toilet paper, toothpaste etc. There are a few excellent deal places that have bulk entries super cheap- grasp them when you find them "ve been coming"!
Think About Baby Names
Start jotting down baby calls you like. It's really easy to forget an epic name at 3am in the morning when you think of it( baby ability already recollect !). Now are some enormous newborn word resources to check out 😛 TAGEND
Classy Vintage and Old School Baby Names 100 Unique Unisex Baby Names Autumn Inspired Baby Names Sophisticated Baby Names for Girls Redneck Baby Names for the US Bogan
Track Your Pregnancy with an App
Download a good pregnancy app to keep a way of your week by week progress.
Our top 10 Pregnancy Apps include 😛 TAGEND
What to Expect Wee Mail The Bump Baby Bump Hello Belly: Pregnancy Tracker Pregnancy Tracker I'm Expecting Pregnancy App Pregnancy Assistant Sprout Pregnancy Ovia Baby 2 Body
Ditch the Foods You Shouldn't Eat
Eat well and ditch the soft cheeses, deli meats and seafood.
So See the Gyno
Make an appointment with your Gynaecologist to make sure everything is okay( your first scan is often 8 weeks +), and you can organise your scan and blood tests.
One Per Week
Grab a large plastic receptacle and start buying one part for babe, every repay week.
Invest in a Few Good Maternity Bra's
Ditch all underwire bras – your boobs will hurt. Invest in some soft maternity bras( at least 3 ). These will get a hard work-out so buy good quality and they should hopefully last-place you through this gestation, and hopefully the next one( if you have a next one …).
Start Saving for Baby
Start putting aside some fund in a separate account to save for baby and your time off work( if you work !).
Shit it is required to do SIX MONTHS before your due date:
Buy Nappies in Bulk
Start buying nappies and mops in amount and storing them when they come on sale. Check out The Cheap Nappy Store for great deals!
Book Doctors Appointments
Book all your infirmary and Doctors appointments, and arrange them in your new Pregnancy Journal.
Going Private? Book Your Room
Book your hospital room( if "youre just gonna" Private ).
Got Health Insurance?
Ensure your health insurance is up to date, and cause them know you are pregnant.
You Can Find Out the Sex
Find out the sexuality of your newborn( if you want to !).
List the Items You Want
Start putting together a roll of components you demand/ newborn for baby( in case people want to gift you them)- this is handy for when people ask! It is too peculiarly good for the Baby Shower too!
Plan Your Nursery
Start planning the theme of your nursery. If you don't know the sex of the baby( or you aren't used to identify)- intention a gender neutral nursery. Great thoughts for a gender neutral nursery include 😛 TAGEND
Zoo Animals
Black Knickers
But some large black, soft, comfy undies to wear during pregnancy( and that you can ditch afterwards ). Pregnancy discharge is a real thing. You'll thank me.
Grab Some Baby Books
Invest or Borrow in a few good Baby and Pregnancy Books.
Glucose Experiment
Organise your glucose evaluation with your gynaecologist to exam for maternity diabetes.
Maternity Wear
Borrow or buy some maternity wear- it won't be long until you are showing!
Plan the Pregnancy Photo Shoot
If you plan on having a pregnancy or birth photo-shoot , now's the time to book or browse around. Plus you need the most epic gestation shoot outfit!
Shit to get done FOUR MONTHS before your due date:
Make the Nursery Impeccably Clean
Start cleaning out the nursery, drawing sure it is pristine clean.
Invest in Block Out Curtains
Look for a good list of block-out curtains for the nursery. They really help with your newborn bub's sleep routine.
What Time Is It?
It is also a good project to put a digital clock in the nursery that states the temperature- does it easier to know what to dress baby in!
Layby is Not Only a Thing of the Past
Put all your enormous nursery components on layby or if you know you are good at sorting your business, on an interest free card.
Labour Play List
Start putting together a Spotify list to listen to during labour.
Don't Forget About The Family Pet
Any indoor swine should be starting to be transitioned outside or retrained.
Picture About the Pram
Test drive some child prams( make sure they will fit in your vehicle ).
You Deserve a Push Present!
Think about a' Push Present' and strategically locate a illustration on the fridge, clique in red ink.
Delivery Plan
Start thinking about your delivery hope, and how you would like your birth to go. Put pen to article and keep updating it as you approach the large-scale day.
Babymoon Planning
Start planning a Babymoon to get away with your spouse before the birth.
Inspection at the Hospital
Book your hospital expedition so you can see exactly where you have to go, and scrutinize the apartments to get a feel for the hospital.
Make Baby Look Pretty
Start shopping for baby drapes .
Baby Shower
Start planning your baby shower .
Plan the Birthing Classes
Book your Birth Classes at your neighbourhood hospital.
Shit to do THREE Months before your due date:
Immunisation Schedule
Have your whooping cough booster with your regional GP and ask about when to have the Flu immunisation.
Getting a 3d Scan?
Organise your 3D examine with your Doctor
Plan for Other Children During Your Hospital Stay
Plan and diary a babysitter for your other children for the duration of your infirmary stay.
Shit to do TWO Months before your due date:
Do the' Once a Month Cooking' Prep
Start cooking Loads of Extra Snack for the Freezer. Our pick: Grab a mimic of' Once a Month Cooking '
Start Putting Nursery Furniture Together
Start setting up the cot and change-table in the nursery.
Time a Evaluation Run
Do a test run trip to the hospital with your marriage. Start taking notice of busy seasons etc. Have a direction planned.
Situate it on the Fridge
Have the Hospital, Doctor and Gyno's phone number up on your fridge.
Buy up Useables
Start buying baby shampoo, breast pads, breast ointment, sanitary pads etc. Stock up.
Put the Anchor Points in the Car
Make sure you check your vehicle has anchor qualities for the child seat.
Party to Call Register
Put together a index of names of numbers of people for your marriage to call when bubs arrives.
Look at a Pro Breast Pump Rental
Put your identify down to hire a good heart run( if "you know youre going" breastfeed)
Ladyscape
Book your pre-birth hair and waxing beauty appointments.
Get your Other Children a Gift from Baby
Organise a endow for any children you have already to obligate the birth special now.
Support the Baby Practice
If your baby has older siblings, buy a life-sized doll and do some pattern at maintaining the baby.
Prescribe Your Labour Gown
Choose your hospital clothes. It should be soft and comfortable- and roomy!
Pre-pay Any Bills
Note down any greenbacks that might be due when you are- see if you can pre-pay them or put up an automatic remittance with your bank.
Clas Immunisations
Let all your family know that they need to have a Whooping Cough Booster if they want to visit your newborn in the hospital.
Maternity Leave
Put your maternity leave contrives in writing and submit them to your employer.
Birthing Partner
Think about who you are interested in in the birthing suite with you.
Shit to do ONE Month before your due date:
Pack Your Maternity Bag
Pack your Maternity Bag( ensure you parcel extra phone chargers)- check out our FREE hospital bag check list
Birth Classes
Attend all your delivery classes.
Late Clean the House
Have all your carpets, carpets and lounges professionally cleaned.
Asset the Change Table
Stock the alteration table with nappies, mops, baby cleanse etc.
Write the Birth Announcement
Start writing a birth announcement for your local paper.
Wash, Wash, Wash
Wash all of baby's robe and throw out( where no dust can get there) in a closet or collect in closed plastic bags. Organise the clothing into sizes.
Put in the Baby Capsule or Car Seat
Have the newborn vessel or car tush professionally installed.
Travel on Your Babymoon
Go away and enjoy season on your Babymoon.
Hospice Paperwork
Put together all your paperwork for the hospital.
Do Not Disturb
Print and laminate a' Do Not Disturb' sign for your breast and back doors.
Delivery Photographer
Pay the sediment to your birth photographer and organise a pre-birth meeting.
Baby Shower
Enjoy your newborn shower.
Hospital Tour
Attend your hospice tour.
Raincoat Mattress Protector
Put a good-quality waterproof mattress protector on your bunked( amniotic fluid won't ever come out of a mattress !).
Shit to do TWO WEEKS before your due date:
Double Check the Maternity Bag
Pack baby's nappy bag and double check your maternity luggage is all ready to go- we also have a FREE checklist for backpack your baby's pocket
Going Home Outfit
Plan a' Going Home Outfit' for both you and your baby.
Release Clothing for Post Birth
Organise some' In Between' dres for the months after birth.
Nesting
Start thoroughly cleansing the chamber of representatives- top to bottom or even better, organise a cleaner.
Conclude Yourself Gorgeous( if You are into that !)
Get your "hairs-breadth" done, flogs hue, any waxing you require( Brazilian ?), pedicure and manicures, and gape and feel quite!
Keepsake Paper
Organise for a friend to buy a reproduce of the local paper on the day your child is born. It is a great keepsake.
Shit to do ONE WEEK before your due date:
Clean Expanse
Have the baby's cot all ready to go with fresh sheets. Then cover the cot with a large sheet so you don't get dust on the sheets.
Unpack Bottles Etc
Make sure your bottle sterilisers are all unpacked and ready to go, your bottles are dried and everything is set up ready to cliff n roll.
And Daylights before your due date:
Relax
Put your foot up and read a good book.
Sleep
Get loads of sleep.
Cause Your Body Tell You What to Do!
Let your nesting ability kick in!
Got anything else to add? Let us know!
Read more: stayathomemum.com.au