Category Archive Blog
How do you ask an elite level performer/VIP for help with something in a way that will actually get a positive response?
Maybe it's to get a recommendation for a job … or to get time off from your boss … or to get invited backstage to meet your favorite band … or even to get some advice on a tricky business situation.
The answer is surprisingly easy:
Shift your focus from a "me" perspective to a "you" perspective.
For example, years ago, I was hanging out with Charlie Hoehn, who's worked with me and a lot of thought leaders like Tim Ferriss.
He told me how working behind the scenes has taught him about how to work with these kinds of people.
Here's the secret:
"Everyone wants something from you guys," he said. "Now I know how to stand out. Just don't ask for anything! Actually, add some value first."
This "you first" approach is how I've been able to get the advice of best-selling authors, superstar CEOs, and all kinds of fascinating people.
Let's take a look a look at that in action.
Table of Contents:
NOTE: I have 5 amazing scripts you can use to set up an informational interview, cold email a stranger for advice, and more. Make sure you get your free download of my 5 best word-for-word email scripts.
How to write a polite email asking for something
Here's a request email I received from a reader a while back. I called him within 60 seconds of reading it. See if you can find out why:
The reader was polite, considerate of my needs, and sold me on the benefits of working with him.
Let's break down the anatomy of this email, though, so I can show you exactly why it works.
Step 1: Focus on the recipient
Remember: Your message to the important person should be focused on THEM. That's the key to any polite email that hooks the reader in.
The reader above did this with a snappy and eye-catching subject line: I want to work for you for free.
YES. You have my attention.
He goes on lavishing me with compliments while sharing an example of how my advice has helped him.
What do you notice about that? It's a genuine compliment. He's not giving me superficial niceties like, "Your blog is cool" or "Awesome videos!"
He says he has multiple ING Direct accounts, a Roth IRA, and an automated finance system set up because of me. THAT'S how you write a polite email.
Use the first one to two sentences to compliment the person you're emailing and their work. Tell them how long you've been following them, what their advice has done for you, and/or your favorite post by them.
This will hook them into reading the rest of your email.
Step 2: Sell your benefits
Let's face it, you're trying to sell yourself here.
What benefits can you offer them? Why should they care?
Sometimes this comes in the form of a warm contact (more on this later).
If you know of a mutual connection, you should name drop so the person you're talking to knows how you know them. They'll be much more willing to work with you if you both know the same person.
For this email, my reader knew that I was looking for talented developers — so he sold me on that.
Guess what? That immediately set him apart from 99.999% of the crowd.
You're going to have to do your homework if you want to leverage this technique. You need to know your VIP's pain points and how YOU can solve them.
Go deep. Get inside of their heads. See what solutions you can offer to their biggest problems.
Be like Don Corleone.
Notice that they're ramping up their YouTube presence and you're a video expert? Tell them that and do it for them.
Can you take their social media game to the next level? Sell them on all the followers and traffic you can generate for them.
If you can't come up with a specific solution, show the person you're emailing you have XYZ skill that'll have ABC benefit for them.
NOTE: If having a work from home job is part of your Rich Life, I'll show you how you can convince your boss to let you work from home in my article Working From Home: The Essential Beginner's Guide.
Step 3: Make saying "no" impossible
Your last step is to anticipate any objections or concerns they might have.
My reader knew I had a few projects I wanted to get to but hadn't made time for them yet.
And while I could tell he really wanted paid work, he tells me that he'd "be happy just for the opportunity to network and receive a little advice."
This made me saying no to him impossible!
He respected the power dynamic. After all, he reached out to me asking for my time.
And he showed this by being proactive, offering up his phone number, and also providing samples of his work from his website.
Also, acknowledge how many emails they get by ending your email with this script:
"I understand you have tremendous demands on your time, and if you don't have time to respond, no problem. But if you do, even a sentence would mean a lot to me."
This gives VIPs an easy out if they're too busy. Counterintuitively, it also boosts your response rate since you're showing empathy toward their time demands.
Remember, this email from the developer worked so well, I called him within 60 seconds of receiving his message.
Follow these steps, and you can see the same results.
I then encourage you to use the Closing the Loop Technique to follow up with your VIP two weeks after you get your response. You can use the following script:
"Hey, you told me ABC. I dug in. I discovered you were right, and so I took your advice and I just wanted to thank you. I'll keep you updated a couple of months from now about how the new XYZ is going."
ACTION STEP: Contact your VIP
Brainstorm ONE busy VIP you'd love to contact, then shoot them an email.
In the comments below, share your story and the response you got.
Get what you want
I've just given you the three steps to asking for a favor and getting what you want. This strategy works for anything.
And if you want specific scripts for emails that get results too, I have five you can use to:
Set up an informational interview
Ask for recommendations for people to talk to
Cold email a stranger for advice
Pitch for a consulting gig or a job interview
Reach out to others in your company to get to know them
Just enter your information below, and I'll send you these five word-for-word scripts for free.
How To Write An Email Asking For Something (& actually get it) is a post from: I Will Teach You To Be Rich.
Investing when you're young is one of the smartest things you can do, but here's one mistake a lot of young investors are making this year: They're trying to time the market.
To try and anticipate the various booms and crashes that the stock market will inevitably go through is a fool's errand.
If you're a novice investor, you can't possibly have the time, resources or ability to know when investing in the stock market is "safe." Entire departments of full-time workers in the finance world are dedicated to predicting when the market is "safe" and when it's "not safe" — and even they are often wrong.
Instead, focus on the long term. Economic ups and downs are going to happen, and you have to look beyond that at how the stock market performs over long periods of time.
"The timing of your investment matters much less than how much time you have to invest," says Robin Hartill, a certified financial planner who's also an editor and financial advice columnist at The Penny Hoarder.
"The S&P 500 has delivered inflation-adjusted returns of about 7% per year on average for the past 50 years. The cost of waiting for the perfect time to invest is high. You're missing out on long-term growth."
Her advice: Take the long view. The stock market will grow your money over time, so you might as well get started sooner rather than later.
"If you were hoping to make a quick buck off the stock market, now may not be a great time," she says. "We're still in a recession, but the stock market has recovered. But true investing isn't about making a quick buck. It's about growing your money over time."
Use This Strategy to Avoid a Common Investing Mistake
The best way to invest is to build a routine around it.
Hartill recommends budgeting a certain amount of money to invest each month, no matter what.
"Rather than trying to time investments based on what the market is doing, the best way for most investors to build wealth is to practice dollar-cost averaging," Hartill says. "Budget a certain amount each month to put in stocks and automatically invest it, regardless of whether the market is up or down."
And it's important to note you don't need to throw thousands of dollars at full shares of stocks at once. In fact, with an app called Stash, you can get started with as little as $1.*
Stash lets you choose from hundreds of stocks and funds to build your own investment portfolio. It makes it simple by breaking them down into categories based on your personal goals.
Plus, you're investing in fractions of shares, which means you can invest in stocks you wouldn't normally be able to afford.
For instance, Amazon stock has been doing pretty well, but a single share of Amazon stock costs more than $3,000. With Stash, it's easy to buy a piece of Amazon if you can't afford a whole share.
"Some people may not like this approach because they're hoping to pinpoint the exact moment the market has bottomed out, but it rarely works out that way," Hartill says. "Instead, people miss out on the best days of the market that often follow a crash and often wind up overpaying for stocks. Consistency is a much better strategy than market timing."
If you sign up for Stash now (it takes two minutes), Stash will give you $5 after you add $5 to your investment account. Subscription plans start at $1 a month.**
Then, commit to setting aside a certain amount of money each week, paycheck or month to put toward investing.
*For Securities priced over $1,000, the purchase of fractional shares starts at $0.05.
**You'll also bear the standard fees and expenses reflected in the pricing of the ETFs in your account, plus fees for various ancillary services charged by Stash and the custodian.
This was originally published on The Penny Hoarder, which helps millions of readers worldwide earn and save money by sharing unique job opportunities, personal stories, freebies and more. The Inc. 5000 ranked The Penny Hoarder as the fastest-growing private media company in the U.S. in 2017.
When considering your contenders for best free Canadian chequing bank account in 2020, there are three things you need you understand right off the bat. 1) The big Canadian banks (RBC, TD, Scotiabank, CIBC, and BMO) are not your friend. 2) You should NOT be comparing these accounts based on their interest rates. 3) Chequing…The post %%POSTLINK%% appeared first on %%BLOGLINK%%.
This post may contain affiliate links. Read my disclosure policy
here
.
Do you love FREE stuff? Check out this list of some of the best FREEBIES available right now!
Psst! Be sure to also check out our lists of Birthday Freebies, Free Homeschool Curriculum, Free Educational Programs for Kids, Free Workout Programs, and Free Kids Meals!
Do you love FREEBIES? Did you know there are tons of great freebies you can sign up for online, most of which are ongoing offers?
Many people hesitate to sign up for online freebies, because it's frustrating trying to figure out which ones are legitimate and worth sharing your personal information.
That's why I decided to round up this HUGE list of freebies that are 100% legitimate!
Tip: Even the most legitimate freebies will probably get you lots of extra e-mails in your inbox, so I highly recommend creating a separate e-mail address just for freebie sign-ups. I also recommend never sharing your cell phone number with any company, unless you feel comfortable doing so.
Here's a list of 50 of of the best FREEBIES you can sign up for right now (and none of them are scams or spammy):
1. Free 2-Month Kindle Unlimited Trial — Through the end of the year, you can sign up for a FREE two-month trial to Kindle Unlimited. This gives you access to over 700,000 ebooks and thousands of audiobooks — all for free!
2. Free 30-Day Audiobooks.com Trial — Sign up for a free one-month trial, and you'll get three FREE audiobooks to listen to! They have a premium library of books, audiobooks, and podcasts to choose from.
3. Free CeraVe Moisturizing Cream — Fill out the form to receive your sample by mail.
4. Free La Roche-Posay Anthelios Sunscreen — Fill out the form to receive your sample by mail.
5. Free IHOP Meals — Sign up to get e-mails from IHOP, and you'll receive three free meals: one immediately, one on your birthday, and one on your sign-up anniversary.
6. Free Scoop of Baskin Robbins Ice Cream — Simply download their mobile app to get a FREE scoop of ice cream!
7. Free Packet of Seeds — Pledge to share some of your harvest with someone in need to sign up for this fun freebie.
8. Free Kids' Kindle eBook — Just sign up for the free Amazon kids' newsletter, and you'll be able to select one of three eBooks to receive for FREE!
9. Free Kindness or Thank You Cards — Either choose the printable version or fill out a form to have printed cards mailed to you.
10. Free Ella's Kitchen Food Vouchers — Become an Ella's Friend to get FREE vouchers for Ella's Kitchen food, plus other free goodies.
11. Free Educational Programs for Kids — Check out this BIG list of FREEBIES for kids — games, programs, apps, books, activities, and more!
12. Free NeilMed Sinus Rinse Bottle Kit — Just click on the button to request your freebie, follow the prompts to continue, and fill out the form to have it mailed to you.
13. Free Box of Samples Every Month at PINCHme — Sign up for PINCHme and watch for their Freebie Tuesday once a month! It goes live at Noon EST, and they run out quickly. But if you can grab one, it's a HUGE box of freebies!!
14. Free LEGO Life Magazine Subscription — Sign your child up for a free subscription to LEGO Life Magazine. It's packed with activities, building tips, comics, and more.
15. Free Workout Programs at Home — If you're looking for a way to stay fit without paying for an expensive gym membership or program, check out this list of free workout programs you can take advantage of from home!
16. Free 3-Month Trial to Apple Music — New customers can get a FREE 3-month trial to Apple Music streaming services.
17. Free Month of Unlimited Coffee at Panera — Sign up for Panera's new coffee subscription to get your first month of unlimited coffee for FREE.
18. Free Casual Wardrobe Basics Builder — If you need some outfit inspiration or ideas, this is such a helpful and fun freebie.
19. Free Grocery Savings Cheat Sheet — This cheat sheet gives you 10 quick ways to cut your grocery bill by $50 this week!
20. Free Tena Sample Pack — Just answer a couple questions and fill out the form.
21. Free 3-Month Pandora Premium Subscription — New customers can currently get a FREE 3-month Pandora Premium subscription on Groupon.
22. Free Cinnabon BonBites — Join Club Cinnabon and get a coupon for one free order of BonBites.
23. Free Breathe Right Nasal Strips Sample — Trouble with snoring? Just fill out the form to get this one sent to you.
24. Free Peet's Coffee Beverage — Download the Peet's Coffee app and sign up for Peetnik Rewards, and you'll get a free beverage of your choice! You'll also receive a free beverage on your birthday.
25. Free QuikTrip Drink — Download the app to get a free drink at QuikTrip.
26. Free Redbox DVD Rental — Just download the Redbox app for the first time, make sure you have Redbox notifications turned on, and check back within an hour for this freebie deal.
27. Free Marble Slab Ice Cream — Earn a free $5 reward after you download the app and make one purchase.
28. Dunkin Donuts Coffee — Get a free beverage when you sign up for their rewards program. You'll also get a freebie on your birthday!
29. Free Truvia Natural Sweetener Sample — You'll have all kinds of sweeteners to sample! Here's another! Just fill out the form.
30. Free Eat At Home Challenge — Want to save money and eat healthier? Sign up for this FREE challenge!
31. Free Krispy Kreme Glazed Doughnut — Download their app, sign up for Krispy Kreme Rewards, and you'll immediately receive a reward for a free doughnut. You'll also get a free doughnut on your birthday!
32. Free LEGO Life App Download — Download this popular kids' app with no in-app purchases.
33. Free Classic Burger at Back Yard Burgers — Sign up for the Back Yard Burgers e-mail club to receive a free back yard classic burger.
34. Free Better Morning Challenge — This FREE 5-day challenge will give you accountability to stick to your goals and be more intentional with your days and schedule.
35. Free Chili's Chips & Salsa Every Visit — Join My Chili's Rewards to score free chips & salsa on every visit!
36. Free Similac Formula — Sign up for Similac StrongMoms to get free formula samples and coupons.
37. Free Enfamil Formula — Sign up for Enfamil Family Beginnings to get free formula samples and coupons.
38. Free Ravensburger Online Puzzles — If you love puzzles, you can put together online puzzles with family or friends for FREE! Simply make a user name and join an existing puzzle with others or start a new one. You can't create a private puzzle group, but just tell your friends which puzzle you are working on and they can join you.
39. Free Panera Bakery Treat — Get a free bakery treat when you sign up for MyPanera Rewards.
40. Free Corner Bakery Cafe Cookie — Get a free cookie when you sign up for the Corner Bakery Cafe e-mail club.
41. Free Homeschool Curriculum — This list is updated every week with all the latest FREE homeschool curriculum & at-home educational resources!
42. Free Huggies Diapers Sample — Just pick out your product and size, and then fill out the simple form. (And don't forget to sign up for the Huggies Rewards Program to trade in points for free gift cards!)
43. Free Walmart Baby Box — Just create a baby registry to get a FREE baby box from Walmart!
44. Free Schlotzsky's Sandwich — Get a free small classic sandwich when you download their rewards app.
45. Free Enfamil Enfagrow Sample — Sign up for a free sample of Enfagrow Toddler Next Step.
46. Free Amazon eBooks — Did you know there is a HUGE list of free eBooks you can get on Amazon each day? Just check out the list, and be sure to browse by category to find exactly what you're looking for!
47. Free Kids Meals at Restaurants — This list has over 50 different restaurants where kids eat free! And it's updated regularly.
48. Free 30-Day Trial to Amazon Music Unlimited — This is Amazon's completely ad-free music streaming service that includes tens of millions of songs and playlists! (After your free 30 days, your plan will automatically renew at the monthly rate of $7.99 – $9.99 per month. If you don't wish to continue at the full price each month, be sure to cancel before your free trial is up.)
49. Free Target Baby Registry Gift Bag — Just create a baby registry to get a free welcome gift bag from Target valued at over $80!
50. Free Audible Stories — For the foreseeable future, Audible has made many books completely FREE for kids and teens! No Audible subscription is required.
Looking for even more FREEBIES?

Sign up for my e-mail list and you'll get FREE access to the entire MSM Freebie Library! It includes all our best FREEBIES: printables and eBooks for home management, time management, grocery budgeting, meal planning, and much more.

After a romance full of ups and downs, 90 Day Fiance couple Ashley Martson, 34, and Jay Smith, 22, are separating, allegedly for the final time.
Ashley confirmed the news via Instagram…
Picking gifts for kitesurfers just got easier.
Let me start by saying, I know why you're here.
You've worked out that kitesurfers are simultaneously the best and worst beings to buy gifts for( best because we love our gadgets and gear, worst because we're so bloody special about them ).
As such, anniversary seasons, birthdays, and present-giving opportunities can be tricky to navigate when a kiter is involved. Sigh …. I'm sorry, we( kitesurfers) are trying to do better.
Here's the thing 😛 TAGEND
Chances are, your kiter crony once has the crucial gear they need( and anyway, buying kites or cards for someone is REALLY hard-handed — unless they've previously imparted you a not-so-subtle hint about the brand-new 2020 gear from their favourite label ). So, what's left to give ??
A fair question, and one we're going to answer in depth in this article.
Our selection of gifts for kitesurfers provides information on the magnificent lent addeds, from must have kitesurfing supplementaries to the beach necessaries, that will take any kite session from' pretty good' to' freakin' mind-blowing'. We're going to dish out 20 extraordinary kitesurfing endow meanings straying from the practical to the jolly, the inexpensive and festive to the large-scale ticket winners.
We've sorted the directory into categories according to price( high-pitched to low-spirited) so no matter your budget, there should be a kitesurfing gift now that your special someone's gonna love.
On the flipside, us kitesurfers are a fairly low maintenance bunch so if you're absolutely stumped, a 6 compres of ice coldnes Heineken and a container of boiler chippings will probably made a smile on our faces too. Amiright ?!
Alas, you're not reduced to corner store equips just yet. Beware though, there are quite a few bits in there you might actually end up buying for yourself! And rest assured, we won't say a word.
Here's our collect of the baddest and raddest kitesurfing offerings we are also able get our mitts on 😛 TAGEND This page contains affiliate connects. This means we may earn commissionings from modifying buys, at no additional cost to you. Moves without saying, we only recommend products that we trust and/ or use ourselves.Stocking stuffer endowments for kitesurfersKitesurf world map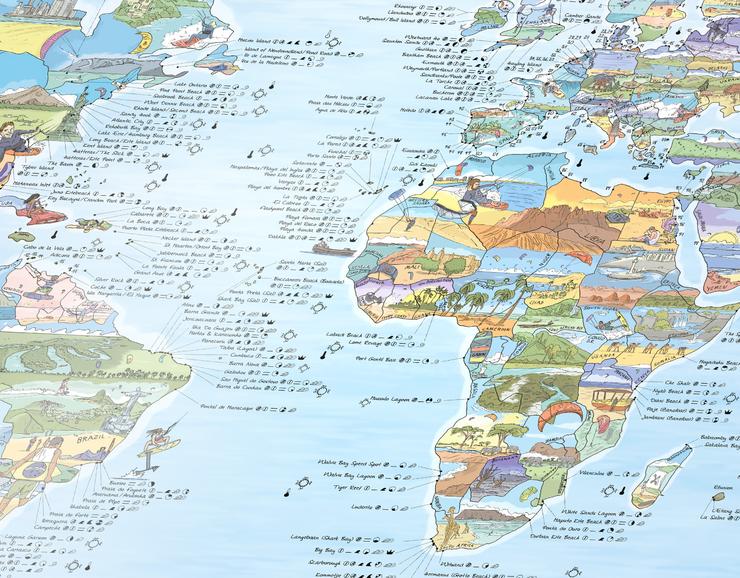 When we first envisioned these kitesurf spot maps online, we knew we had to get one for above our project table at home — not only did it inspire( and let's face it, educate) us on a daily basis, but it also got so many compliments from our kiter friends who came over to visit!
These chaps have done a quite good errand of labelling off the prime kiteboarding locations in every country around the world. It's the sort of thing you have been able devote ages "ve been staring at" and still interpret new places each time you look at it! Every spot also has a little key next to it which tell me something things like water circumstances and whether or not it's one of the' debut' kite places in the world.
Bottom line, if there's a better kitesurfing gift out there for less than $40, I don't know what it is. Readers of our blog can avail of a 10% discount by using the code EXTREMENOMADS at checkout!
Pssst: Awesome Maps also have planneds for other activities like hiking, channel-surf, and diving! Check out the whole collection now.
Coral affectionate sunblock/ sunblock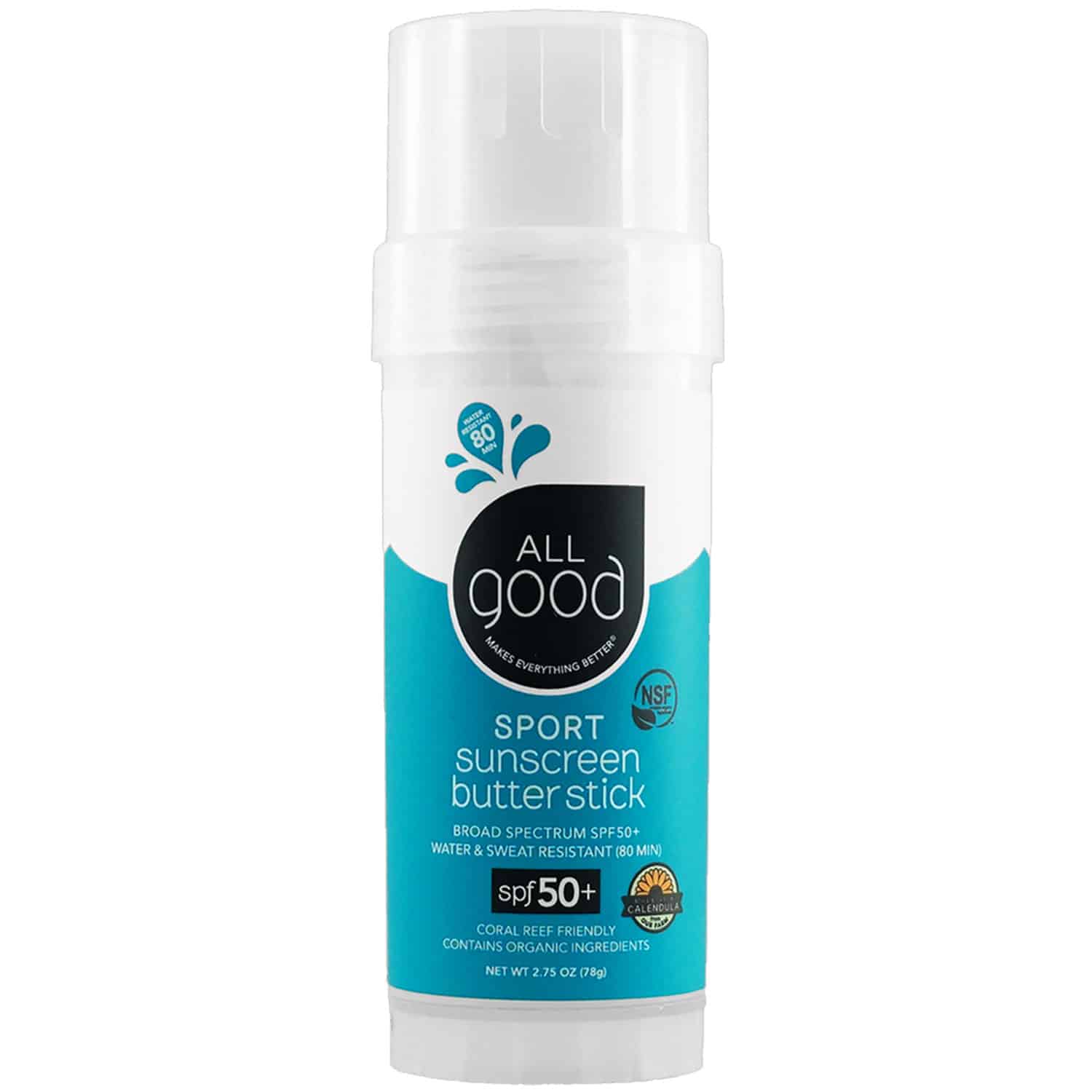 Still wearing business sunblock? SRSLY, didn't "youre watching" Chasing Coral ?! Eco sunscreen is where it's at, and with so many awesome reef-safe labels on the market there's no excuse not to go dark-green.
The good word is that the aesthetics of these little bathtubs of sun protecting goodness make sweet offerings for kitesurfers. They're cheap, thoughtful, and good for Mama Earth — what's not to adoration? Check out this All Good SPF 50+ Butter Stick, which is a mix of 25% non-nano zinc oxide mineral and 75% organic parts including coconut oil, beeswax and calendula heydays. It's oxybenzone free( the large-scale baggage chap in chemical-based produces ), gmo-free, vegan and 100% bio-degradable. We hearten you to learn more on the important differences between chemical-based spray sunscreen, and zinc oxide-based chafe sunscreen by read this handy little sunscreen guide on the topic.What's quite unique about this SPF 50 lodge is that you can use it both as sunscreen, chafing it on the surface so it gets absorbed, but also as sunblock, simply addressing a thick-witted seam without rubbing it, on the most exposed neighbourhoods like necks and forehead for maximum protection. And of course, it's water-resistant whilst stick hydrating thanks to the coconut oil.
Refillable water bottle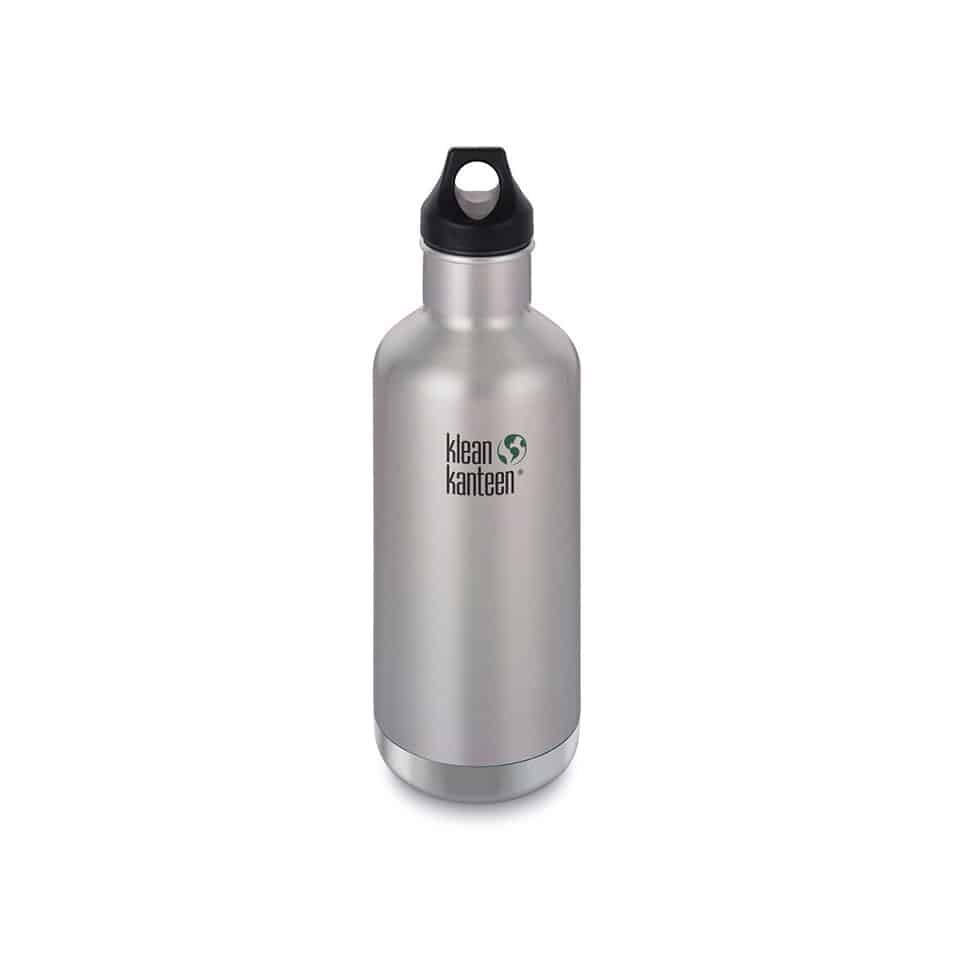 Kitesurfers, by their very nature, deplete shiteloads of time in the ocean. As such, we often find ourselves becoming advocates for the ocean in some way or another. Plus, salty aura and rehearsal means we're ALWAYS thirsty!
Giving the endowment of a reusable water bottle is a quite darn cool lane of manifest you care and forming sure they never have to buy a plastic bottle ever again.
We dig the vacuum-sealed stainless steel, 32 oz Klean Kanteen( 50% off on USoutdoor.com as of May 2020 ), which will keep your boozes red-hot( up to 24 hours) or freezing( up to 90 hours ), and guess what? These chaps likewise make a super cool 20 oz Steel Pint to keep your brew ice-cold( Oh my Guinness !), perfect for the hottest Thai coasts or even to rock with at your favourite earth-friendly music festival.In Europe? Our partner Blue Tomato broths this awesome Klean Kanteen 800 ml stainless steel and bamboo cap pattern, the research results of a heartfelt collaboration with Protect our Winters( POW Austria ).
Voucher
Alright chaps, it happens. You get to the end of the register and you're like "yeah, but no, but I dunno" about everything there is. In all such cases, you can't go too far wrong with a voucher for an outdoor retailer where your special someone can buy whatever they demand for themselves.
Pick an formidable patronize like US Outdoors, or even Amazon where they can gear up on anything they imagination for their next kite session and you're sure to win brownie points and big-hearted love.
Mid-range kitesurfing giftsDry bag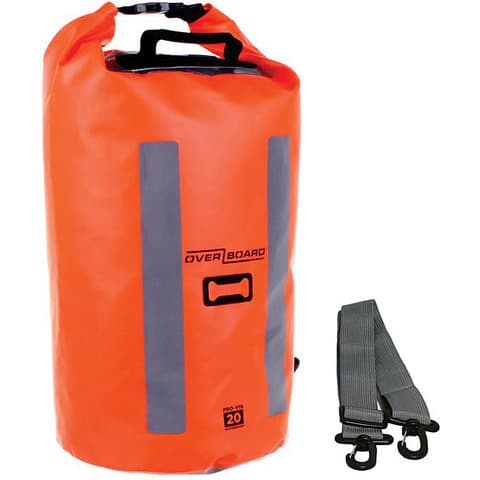 A super practical gift for kitesurfers who have a habit of leaving their damp towels behind in your vehicle. Mmmm …. Ideal.
In all seriousness though, a high quality cool pouch is a great addition to any kiteboarder's quiver; they're versatile, lightweight, and can be used on or off the sea (' on' like for pack your phone, fund, and energy barrooms when setting off on a downwinder, and' off' like for pack with sparkler and been transformed into a portable beer jug at the beach — YAAAASSSS !).
You can even find dry bags especially made for photographers, or this awesome Dakine Roll Top Section backpack on Blue Tomato( 20% off as of May 2020- Europe ).
Surf Poncho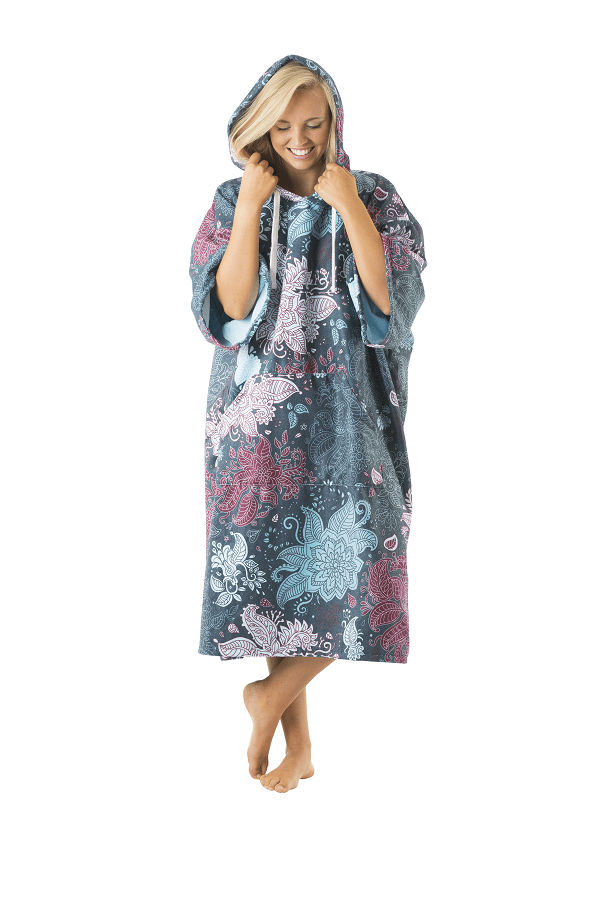 Snuggly stuff is always a winner when it comes to gift grant, and since none on planet earth needs more socks at Christmas time( thanks Moms) a poncho is the next step up. These things are the best to have when you finish a kite time; you can chuck it on claim over your wetsuit, use it as a changing cape, or peel off the wet stuff firstly and use it as a towel and jersey in one.
Check out the super cool collection of kitesurf ponchos from Vivida Lifestyle and tally yourself 10% off with the deduction system EXTREMENOMADS at checkout.
You'll likewise find some sweetened agreements( up to 50% off) on channel-surf symbols' ponchos& towels from our collaborator Xtremeinn( US ), or Blue Tomato( Europe ).
Badass apparel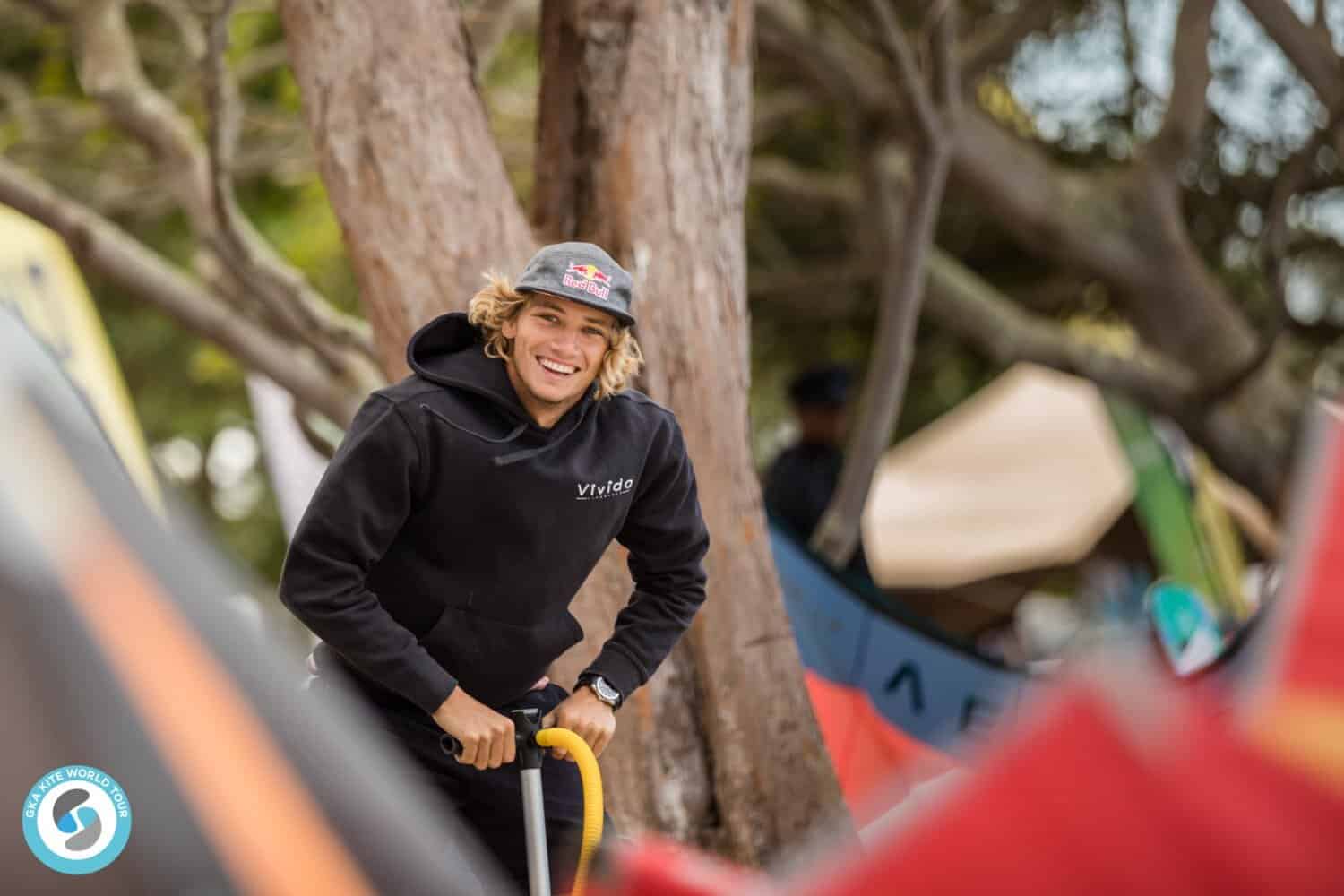 photo credit: Svetlana Romantsova– GKA
Keep your kiter friend feeling the salty vibes back on estate with some surf-inspired apparel. T-shirts, hoodies, and sweaters realise perfect talents for kitesurfer people and girls — simply find a cool colouring/ engrave and you're apart.
We genuinely dig the mode of the apparel made by Vivida Lifestyle; their collect is all about beachy emblazon palettes and earth-friendly, tone materials. Get 10% off anything on Vividalifestyle.com with the system EXTREMENOMADS.
Swimwear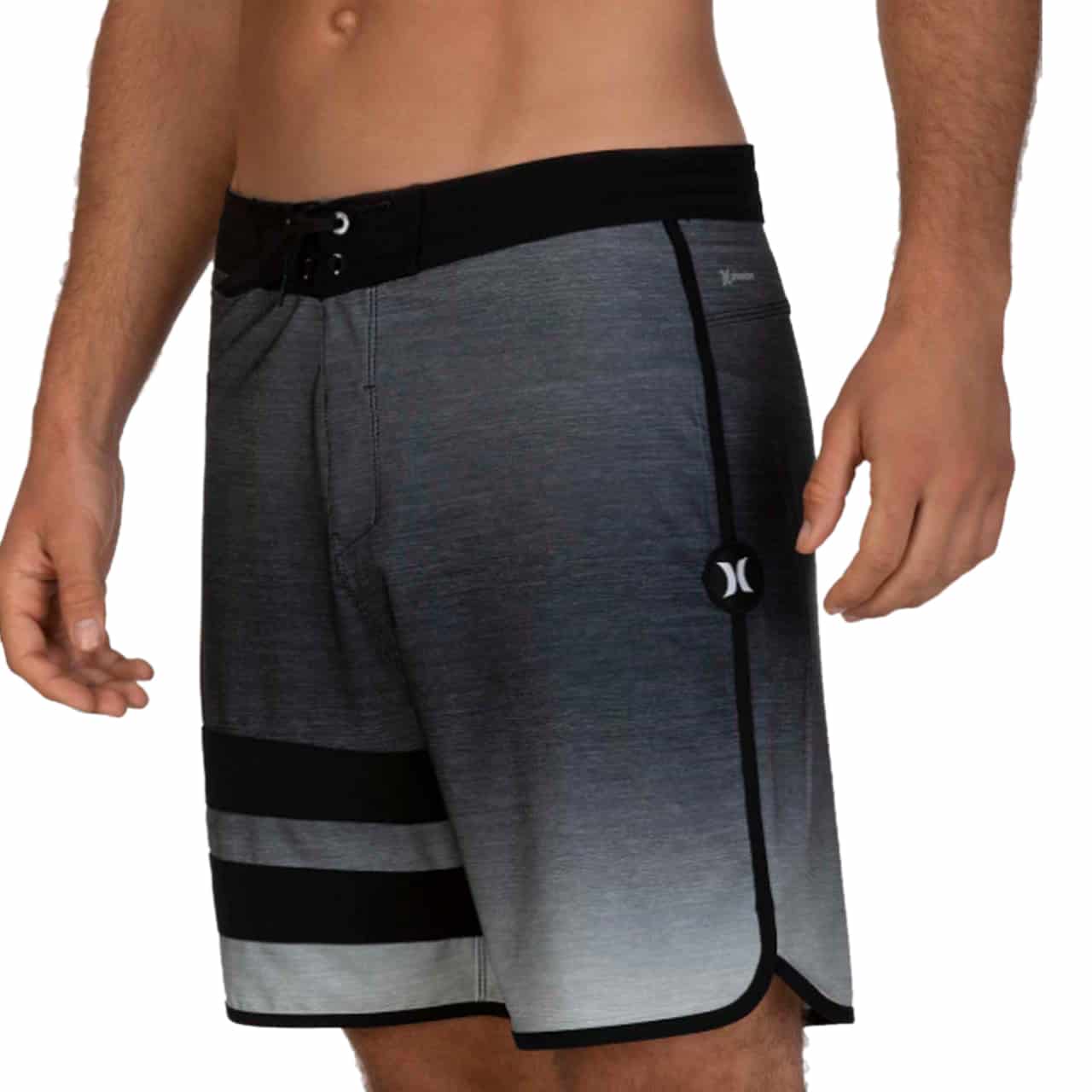 The super light, ultra cozy Hurley Phantom
Whether your chum is riding in the tropics of South America or the frigid liquids of northern Europe, you can bet their swimwear takes a beating( admittedly the latter is probably wearing it under a 5mm wetsuit, but that's a debate for another day ).
Personally, I can never have too many kitesurf affectionate bikinis in my life, and I know many kite chicks who feel the same! Jim is also a uncontrollable board short-spokens collector, so I'm reasonably confident this transcends gender …. Just about.
Check out these reversible, crash-proof, recycled plastic( YAY for eco-friendliness !) kitesurf bikinis for women from Vivida Lifestyle( don't forget to use the code EXTREMENOMADS at checkout for 10% off ). And for the people, Jim's absolute favourite at the moment is certainly the accolade earning Hurley Phantom series, but statement on the street beach is that you basically can't go wrong with any article from Volcom, Billabong or Rip Curl ).
Beach towel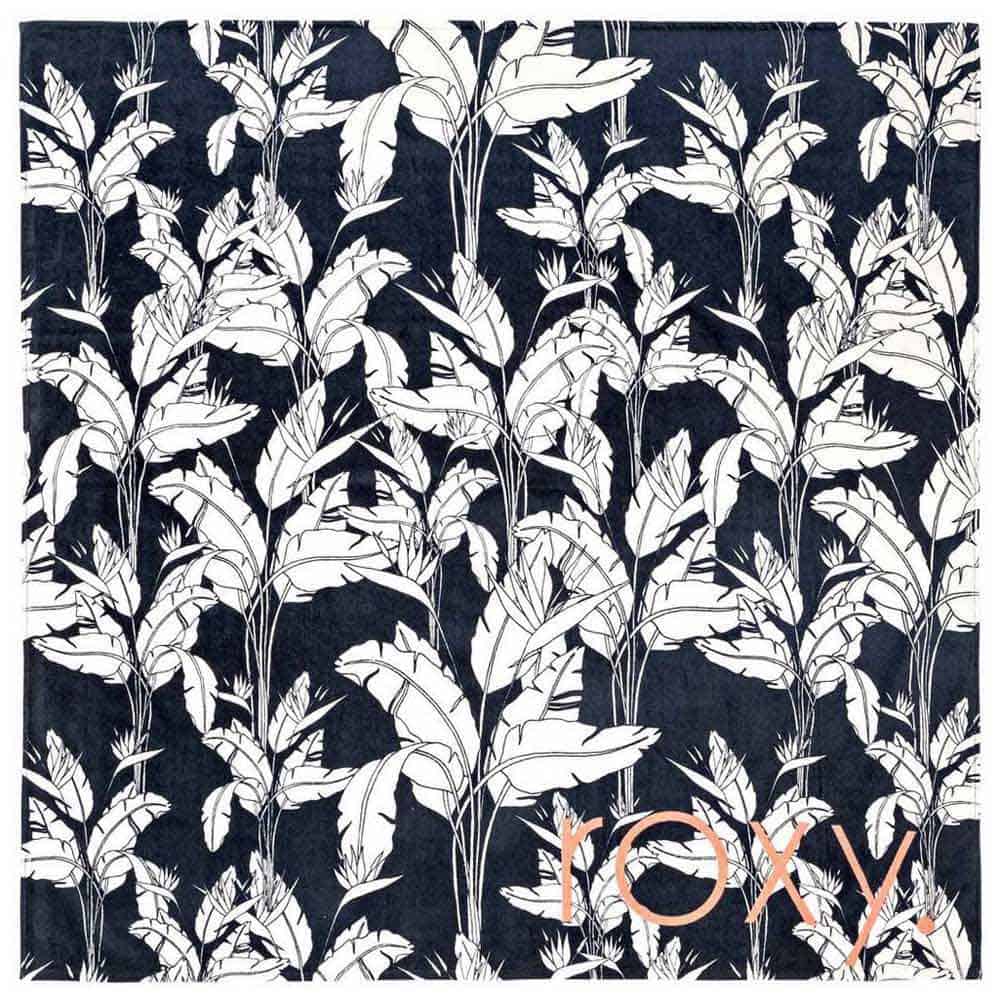 Square Roxy Flower& Ocean towel
Also one of these things we'll just ever need, beach skunks of all seashores, a nice caliber towel is simply a must. The primary 1, the secondary one when the first is still wet, spare ones for the buddies who forgot theirs, you can be sure these will never end up dirty in a forgotten reces of the garage like countless swank toys often shelved too soon…
However they choose to use it, beach towels perform super endowments for kitesurfers because they are SOOO versatile — they'll ever come in handy. Take a peep at these really nice branded towels( up to 30% off- US) for brainchild, or find this 25% off O'neill Shell beach towel on Blue Tomato( Europe ).
Water resistant powerbank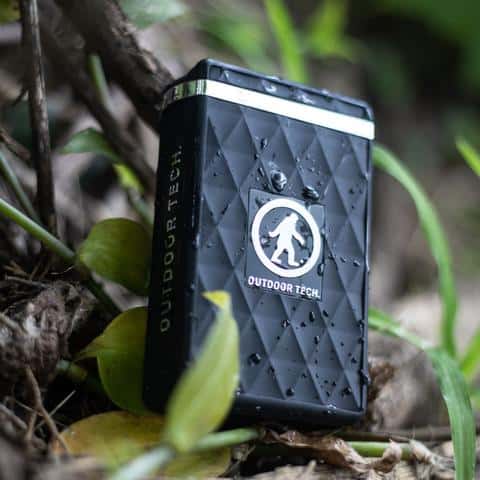 Chances are, if your kiter crony is depleting quantities of time in the outdoors, their maneuvers are dead reasonably often. A super tough, liquid resistant dominance bank is a game changer! The Kodiak Ultra we feature here is IP6 7 verified, mean it's dust and clay proof, and can take a proper rain shower, but isn't designed to be fully submerged underwater.
If your friend certainly wants to bring it on the ocean, let's say for a multi daylight downwinder with wild overnight tenting, we'd advise to just hurl it in the dry bag we has already mentioned, with the rest of the essentials.
Once back on the sea though, you really won't have to worry about it; whether it's sand, one of your drunkest teammates accidentally swarming their brew on it, or even a random kite property right on top, this Kodiak Ultra from Outdoor Tech can take it.
But perhaps more importantly, it boasts a quite fat 7800 mAh battery, implying it can charge a Samsung S9 about 2-3 times, or a GoPro Hero 8 Black about 5-6 hours … Boom.
And if you're looking for a good deal on rocky and waterproof capability banks, check out this link to get 20% off your first tell with our marriage Outdoor Tech.
Big ticket endowments for kitesurfersKiteboard bag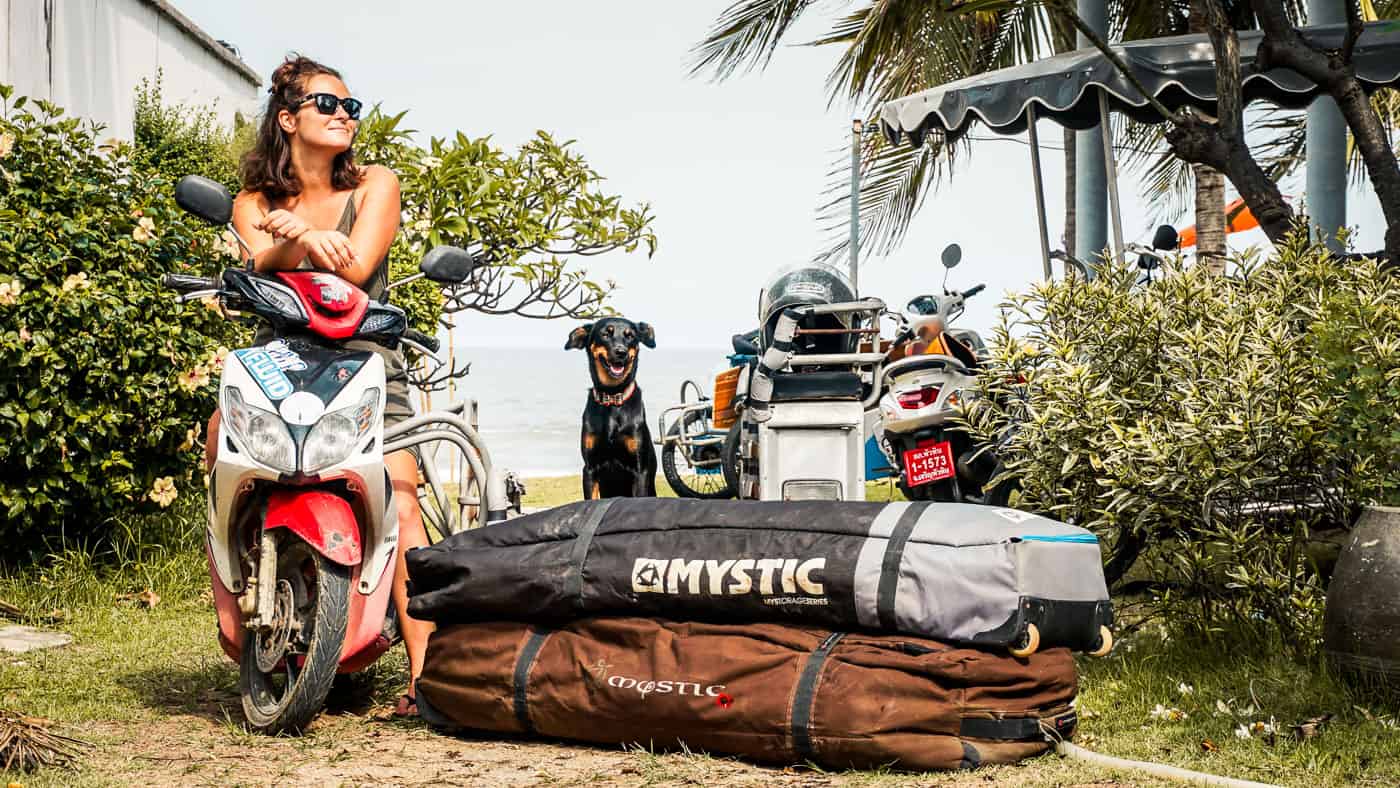 Sure our pockets appear braved! But hey, together they've seen about 20 years of world traveling( 13 years for Jim's brownie, 7 years for mine, on top ). Never had to supersede a wheel or re-stitch anything. Now that's what you call DURABLE!
Whether they're full meter kite travellers or weekend soldiers, all kitesurfers are going to need a kiteboard bag big enough to fit their shudder in at some phase. This had been among the first "extras" I to accede to my gear collection after I got my primary equipment sorted — and my Mystic kite bag has now been to 7 countries with me!
All round, this is a practical, reflective kitesurfing offering that's going to last-place your chum for years to come. We actually have a dedicated guide on the best kiteboard pocketsthat you may want to check out.
Travel bag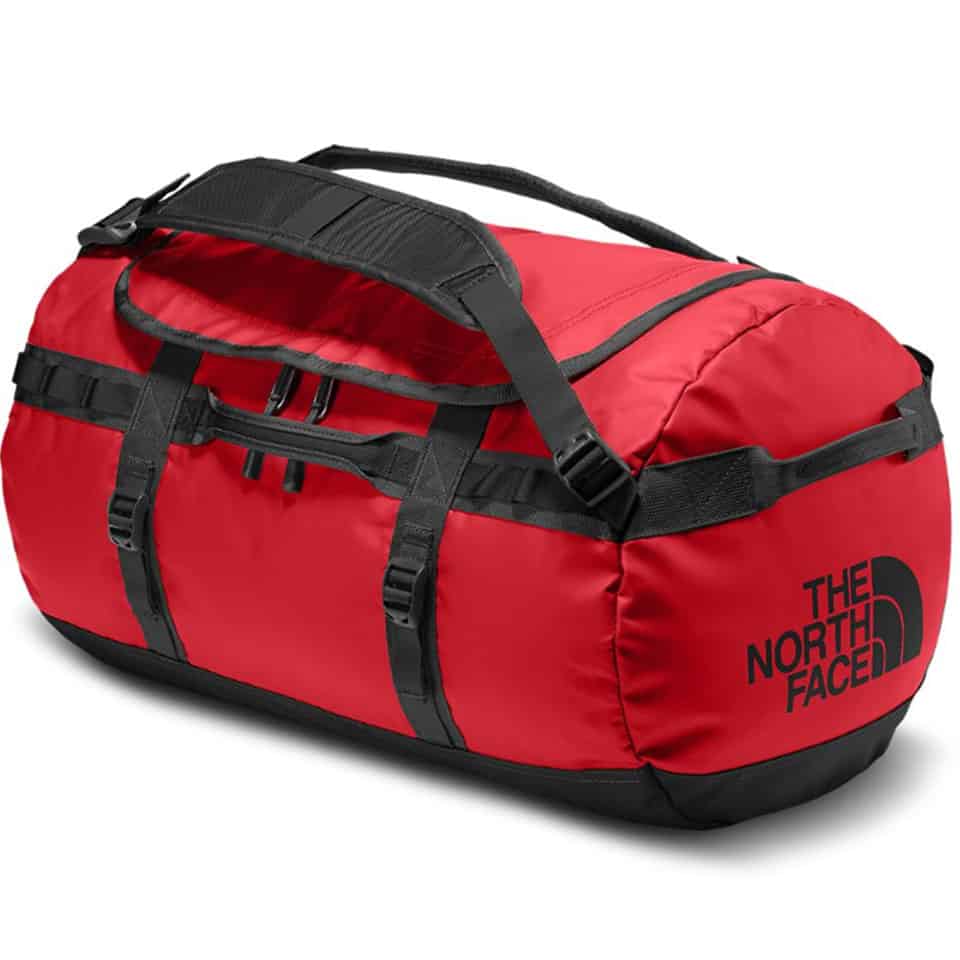 If the kiteboard bag doctrine is a wee bit very technical for your solace zone, an terrifying travel bag is a solid alternative. It's something they'll use to tote their soggy, sandy wetsuit and towels to and from the sea; and double-dealings as an escape pocket for their errands apart at the weekend.
You can't go wrong with the weather-proof duffle bags from North Face; the quality is second to none, they're easy to discern at airport luggage collecting, and they stand the test of meter( I bought mine fresh out of college before I went off backpacking SE Asia and I'm pleased to say it has existed numerous a cyclone and tequila-fuelled party ).
The cool AF kite/ channel-surf firebrand Vivida Lifestyle have a similar bag which you can get at a 10% discount by using the code EXTREMENOMADS at checkout!
Smartwatch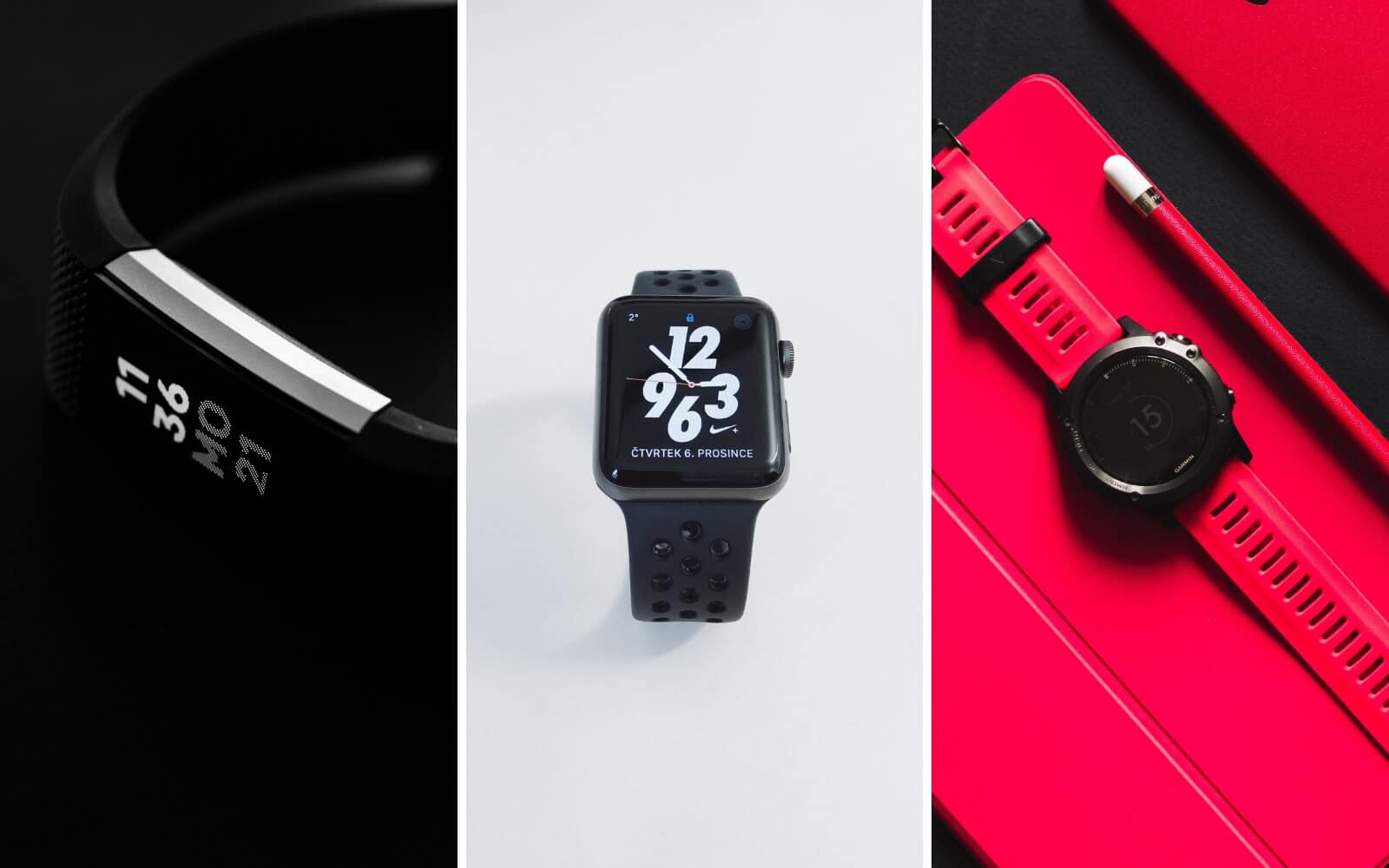 The ULTIMATE toy for salt water sessions( and ummm, for practical trash like name in "sick" when there's 20 bows forecasted for Friday ). A waterproofed smartwatch can tell your kiter friend how long their seminar was, how far they travel, how quickly they extended, and all the while gambling their favourite music to them when they're out on the irrigate. Check out our review of the top 5 waterproof smartwatches for kitesurfing we've written especially to help you pick the best one. We're preoccupied with the Garmin Fenix 6 Pro because it offers SO countless gatherings for the cost you compensate — and it's super hard wearing.
On a practical notation, if you have selected a smartwatch that has announce abilities( like the Apple Watch Series 5 GPS+ Cellular pose, compatible only with iPhones) they'll too be able to contact someone back onshore if they get into rigor in the water.
Thoughtful, helpful, and frickin' fun; a smartwatch makes a exceptional kitesurfing gift.
GoPro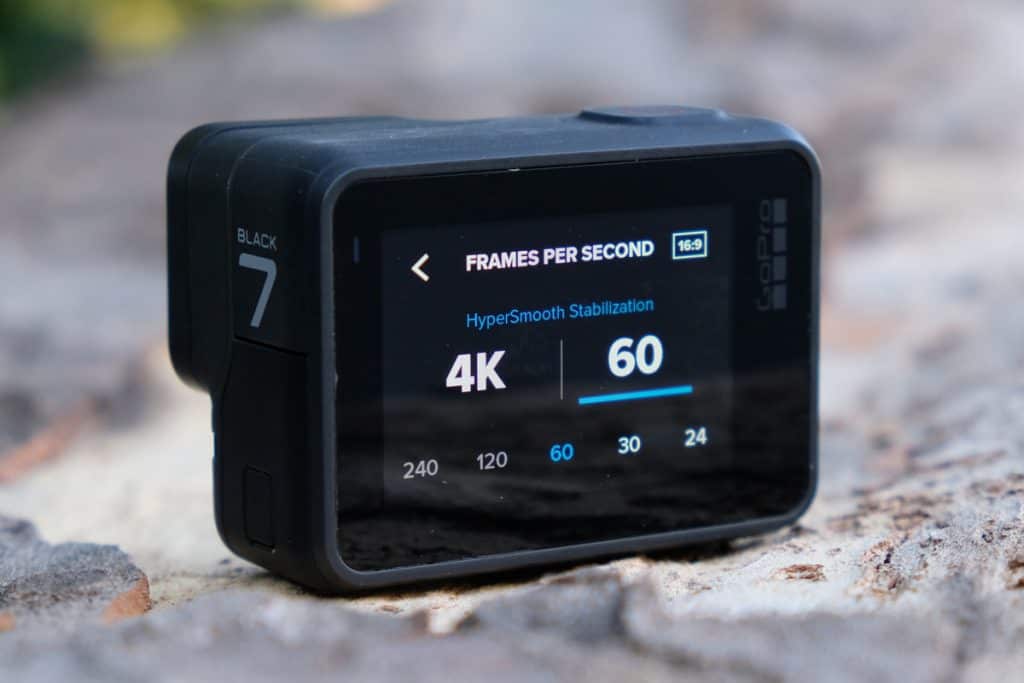 One thing us kitesurfers can always expend more of? Hits of us having the time of our lives on the liquid! Waterproof action cams are a staple for most outdoor wanderers, and if your kiter sidekick doesn't previously have one they will ADORE you for knack them this.
And yeah, there are tons of different brands out there — but in its own experience , good-for-nothing outstrips GoPro. We made our Hero 7 Black with us wakeboarding, kiting, surfing, and motorbiking across Southeast Asia and lemme tell you, the insane footage we captured was worth every penny. IT'S JUST SO GODDAMN STABLE!
Update: GoPro has just secreted its latest Hero 8 Black, have a look at how it compares with the 7 Black and the Max!

Get $ 100- EUR1 00 off your new GoPro Hero 8 Black, only on GoPro.com! Watersports sunglasses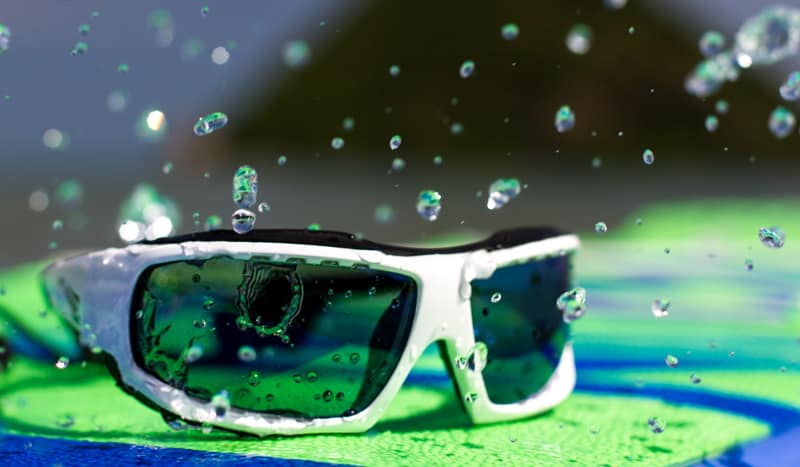 Hydrophobic lenses assistant rebuff sea and sweat, but are also anti-static, stirring it harder for dust corpuscles to stay on.
Kiteboarders often forget their attentions out on the water( I know I'm guilty of this sometimes) and you guys, trust us when we say you do NOT are to be able to get pterygium, i.e.' surfer's eye' … it's a common calamity amongst salt water lovers — but one that can be prevented merely by wearing a pair of watersports sunglasses.
We're a hardcore LiP Watershades household; we freakin' affection the quality and scheme of their glasses( so much more appealing than SeaSpecs ). Check out their most popular model, the Typhoon, which have polarized Zeiss lenses, hydrophobic and oleophobic varnishes, and a crash-proof retainer system. FYI they likewise have a really good returns plan and customer service, should there be any problem with your order.
Before you buy, time beware that sunglasses on the ocean aren't for everybody, some adoration it, others don't. It depends on so many parts from type of practice to snout determine to simply personal penchants, so you might want to make sure beforehand this is a gift your BFF will actually use.
Wetsuit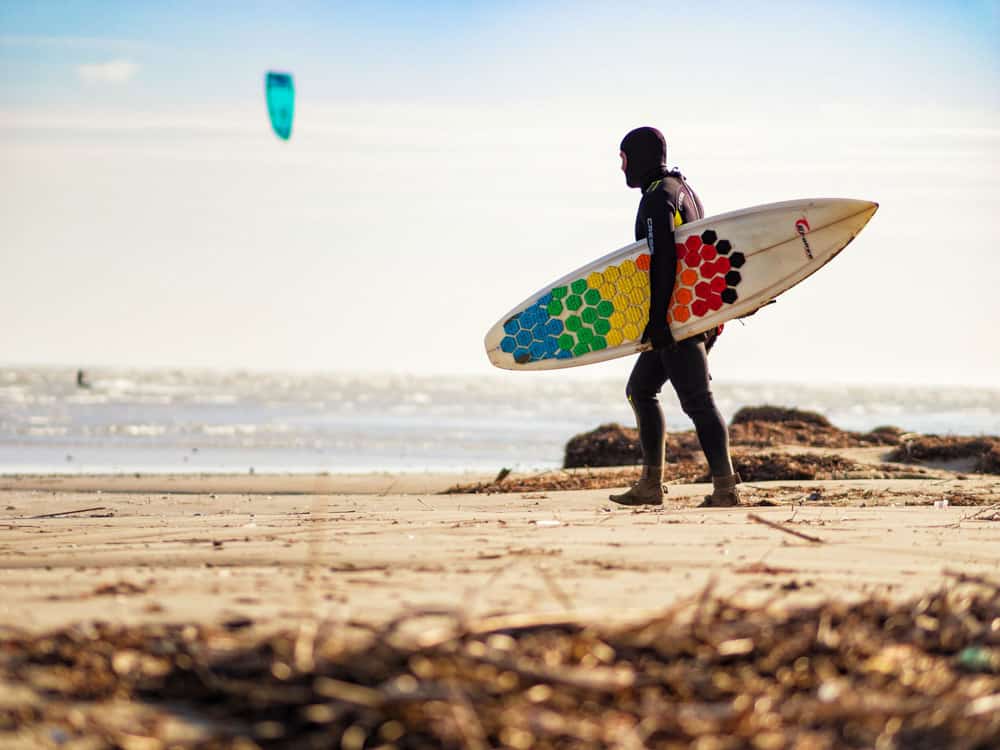 Image: Filippo Boatto on Unsplash
Now I'm not going to lie, wetsuits stir knotty kitesurfing knacks because the fit is SO important — without trying them on there's room for misstep. With this in mind, I'd simply consider passing a wetsuit as a gift if the person has expressed to you that they demand it.
But candidly?
Sometimes asking someone what they want is the best way to ensure you give them something they'll actually use. If you'd be comfortable querying, then go for it! A wetsuit is a key piece of package that your kiter mate is sure to appreciate.
We adore the eco friendly plant-based neoprene dress by Patagonia, and the classic O'Neills Psychotech suits.
Need more notions? Check out our full guide on choosing a badass kitesurfing wetsuit.
Balance board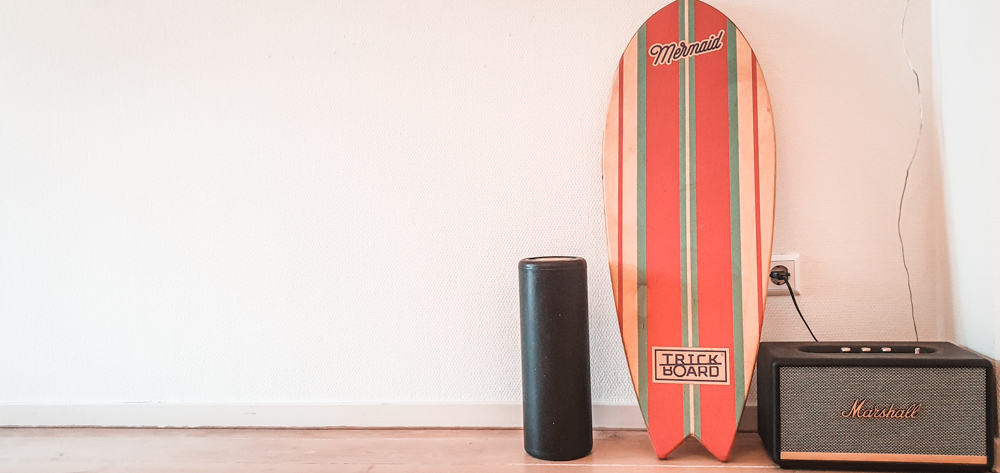 One for all the big-hearted teenagers out there.
Give a kitesurfing talent that makes them practice their board talents away from the coast. A balance board makes an awesome present for kiteboarders because it's fun, portable, and absolutely inline with their central joy.
It's too something that a lot of people wouldn't think of buying for themselves — which constitutes it even better when someone else is thoughtful enough to buy it for you!
Update: We've just published a guest berth from our friend Matteo, about his first experience with an indoboard while in lockdown!
Woo 3 kitesurfing tracker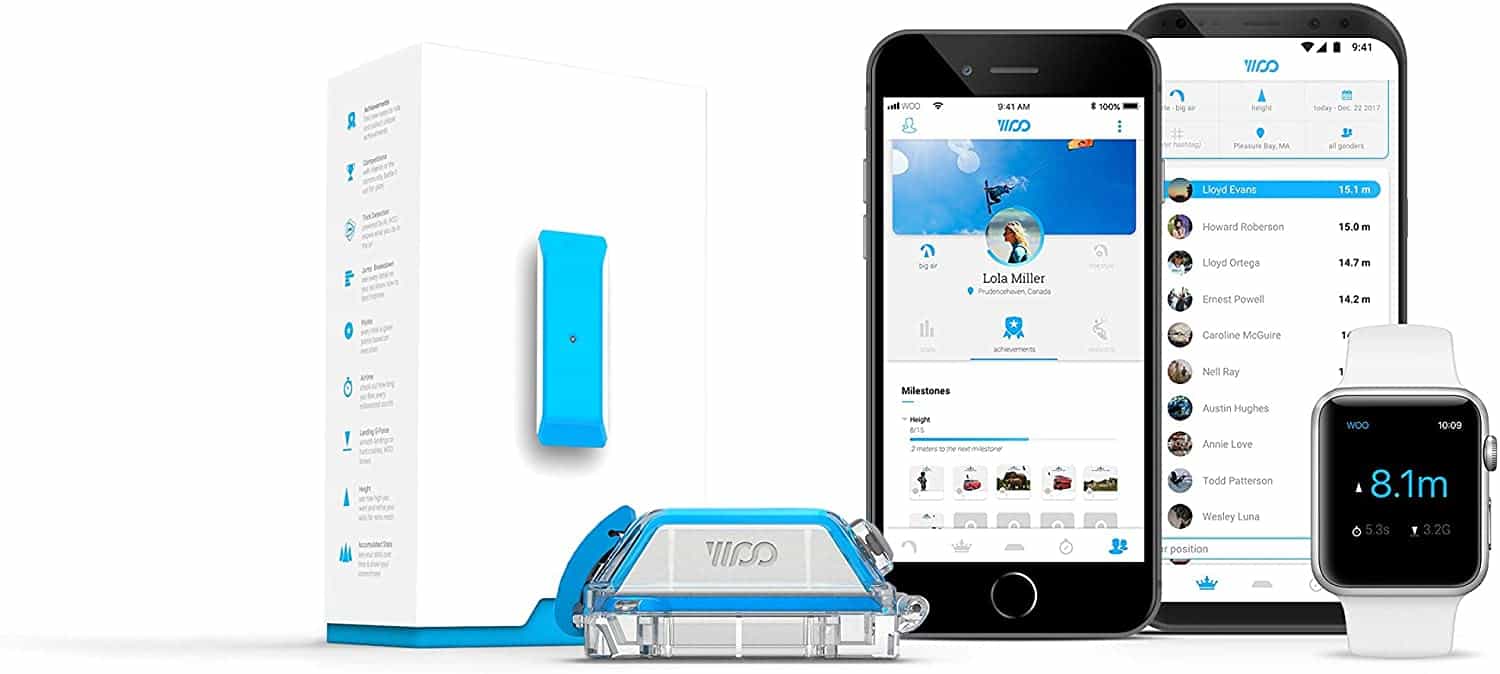 For the uninitiated, these little inventions mainly measurement a kitesurfer's jump height and then stack those compositions up on local and international leaderboards. Riders can compete with their friends — as well as on a global scale — and push themselves to travel harder and prance higher than they've done before. The paragon talent for kitesurfers who love to play — or those who have a competitive flash!
Thanks to a 9 axis action sensor and being AI powered, the Woo 3 can even understand which pranks you've acted and analyse their level of hanging, all the way to the landing quality. This latest model is now compatible with Android powered smartwatches/ smartphones, and iPhones/ Apple watches lines 3 and 4. Find now a detailed list of compatible machines.
Waterproof Speaker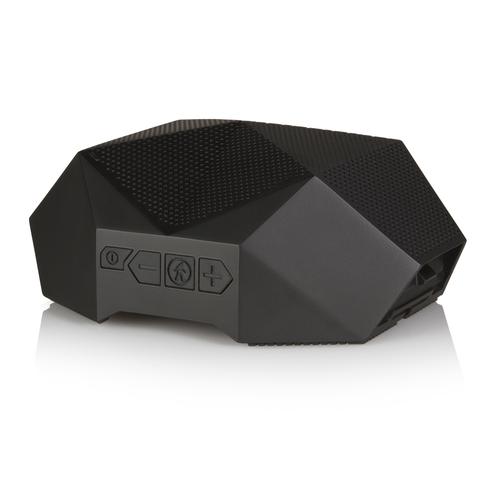 Who doesn't passion a good age-old beach party after an awful era of kitesurfing with your friends?
If you're looking for a indeed waterproof, dust and grunge resistant orator that's thundering enough to get everyone dancing foot in the sand, gaze no more.
This rad Turtle Shell Bluetooth speaker is a must have for any sandy meet up; it's IPX7 waterproof rating means you can actually take it for a swimming, it'll blast wherever, and stay afloat for however long needed — and with a 3600 mAh battery, you can be sure the flogs will keep coming the whole way till sunup. To be precise, that's 20 hours of songs guaranteed from a single full indict!
Check out the full specs of this little monster on Outdoor Tech.
Not sold on any of these offerings for kitesurfers? Or really not sure which one to get for your being? Hit me up with a comment below and tell me all about it; I'll be happy to give a personal recommendation!
The post 18 Brilliant Gifts for Kitesurfers( That You Might Exactly Buy for Yourself !) appeared first on Extreme Nomads.
Read more: extremenomads.life
Credit: Dhruv Bhutani/ Android Authority
In early 2014, Nokia was on the cusp of its combination with Microsoft. Under the leadership of then-CEO Stephen Elop, the company had flip-flopped between a multitude of programmes in a last-ditch attempt to retain its market share.
One of those strategies was the decision to launch a series of budget phones feeing a fork-like form of Android. Yes, the Nokia X and Nokia XL that propelled style back in 2014 were technically the first Nokia Android telephones — three years before HMD Global's Nokia reboot.
The Nokia X line spawned five different telephones and discrepancies. At launching, Nokia introduced the Nokia X and X Plus. The only difference between them was that the Plus variant had an additional 256 MB of RAM for a total of 768MB. Alongside, the company introduced the Nokia XL that brought along a larger display, the ameliorated 768 MB of RAM as well as a bigger battery.
See likewise: The best Nokia phones
Later in its first year, Microsoft launched the Nokia X2 with a faster Snapdragon 200 chipset paired with 1GB of RAM. This telephone switched out the single capacitive key and included a home button in addition to the back key. Meanwhile, China got an modernized edition of the original Nokia XL that now backpack 4G abilities, a faster chipset, and a total of 1GB of RAM.
The series propelled at a time when Nokia had finally stopped attaining high-end Symbian hardware and the company's lineup included an motley of Windows Phone, and Series 40 designs as well as feature phones. Let's take a closer look at the two Android curios.
Bringing a bayonet to a gunfight
When Stephen Elop made over the controls at Nokia in 2010, he oversaw a transition away from Symbian to Windows Phone to be able to compete in the high-end segment. While that transition failed spectacularly for its own rationales , Nokia also struggled in the extremely important entry-level segment.
The Finnish company's entry-level hope was pinned on the Asha series of feature phones keep going an outdated Series 40 operating system. In an ironic slant of demise, the name of the series came from the Hindi word for hope.
Nokia's entry-level Series 40 lineup simply couldn't compete against Android options.
Nokia's Asha lineup was participating against full-blown Android smartphones and there was no way a Series 40 located phone was going to cut the mustard.
Enter the Nokia X and XL. Nokia's entry-level telephones replica styling from the spectacular Lumia series of Windows Phone manoeuvres and mingled it up with the affordability of the Asha series.
The original duet expenditure a rather expensive Rs. 8,399 (~$ 120) and Rs. 11,489 (~$ 150) in India. Not exactly cheap for phones that were closer to high-end feature telephones than an actual smartphone.
To add consistency across the portfolio, Nokia even gathered in some of the best parts of the Windows Phone UI to meet the Nokia X lineup truly unique. Din like a winning combination, right? Regrettably, that wasn't the case.
Nokia X: A short-lived experiment
The Nokia X sequence debuted with a whole new interface paradigm that tried to impart the minimalism and naturalnes of use offered up by Windows Phone to an affordable expenditure point.
The hardware bear out for its unique design and made of bold emblazons. It sported a minimalistic industrial intend that was both a pleasure to hold and was surprisingly sturdy. Sure, there have been polycarbonate telephones since, but few have been able to match up to the excellent hand-feel of the high-quality plastics used by Nokia. It rightfully was a gamechanger.
Too many hardware assents were made to made the premium point.
This being a budget phone, assents were made to touched the price top. At a age when a nice 8MP camera was standard, the smaller Nokia X carried with an abysmal 3MP camera without autofocus. Meanwhile, "the worlds largest" Nokia XL worked a not-so-great 5MP sensor.
Credit: Dhruv Bhutani/ Android Authority
The 4- and 5-inch exhibitions were nothing special to look at, and Nokia lent support for an Always On Display mode, which was nice to have.
On the performance side, the less said the better. The Snapdragon S4 Play chipsets weren't a powerhouse to begin with, but the 512 MB and 768 MB of RAM on the Nokia X and Nokia XL further lent slander to trauma. Competing manoeuvres like the Samsung Galaxy Core sported a faster chipset and more RAM at a similar rate point.
Suffice it to say that performance was not the strong suite now and the telephone stuttered along even in regular operation.
A forward-looking consumer knowledge
Credit: Dhruv Bhutani/ Android Authority
However , not all was bad. Led by Peter Skillman, the onetime head of design for WebOS at Palm, Nokia procreated a astonishingly forward-looking consumer experience.
Dubbed the Nokia X Platform, it slipped the icons and widgets-based interface of stock Android and ousted it with a Windows Phone-like tile-based glance that attained the phone accessible to first-time users. In actuality, "they dont have" app drawer at all.
A quick swipe to the left or right brought you to Nokia's "Fastlane" hub. A unified center for all notifications and multi-tasking, it was a fantastic addition that — is again — concentrating on easy of use.
Since there was just a single capacitive button at the breast, Nokia concluded the phone easy to use in one hand and attained at it for the best part. Like the often forgotten Meego-based Nokia N9, the phone even integrated social sharing right into the interface.
Read more: The rise and fall of Android's biggest challengers over the past few decades
However, Nokia realized the life-and-death mistake of ship the phone without support for the Google Play Store and assistances. Unlike Samsung's TouchWiz or other smartphone surfaces of the time, the Nokia X pulpit wasn't only a bark. Instead, it was improved as a forked account of open-source Android and was a entirely customized take over Google's operating system.
The phone had deep tie-ins with the Microsoft ecosystem of services like OneDrive. While the world moved forward to an app-centered smartphone experience, the Nokia Store was a rehashed take on the Ovi Store on Symbian phones.
A curated directory of apps vs the millions of apps on the Play Store, you can imagine how that played out.
The lack of Google Play services and re-inventing the app place was a foolhardy move even in 2014.
The company tried to woo makes onto the platform, but the part struggle was shortlived. By July 2014, a insufficient six months since open, the Nokia X serial was canned for good. By then, Microsoft had completed its takeover of Nokia and croaked all-in on Windows Phone.
The is starting the end
The death of the Nokia X-series also signaled the end of Nokia's Android ambitions. By April 2014, the take over by Microsoft had been completed. A pre-MWC 2014 paraphrase by Joe Belfiore rang true. Microsoft wasn't enthused by Nokia's implementation of Android and quickly wrapped up the program. Microsoft continued to use Nokia branding on Lumia hardware till October 2014 and then swopped it out to Microsoft Lumia. The transition was now complete.
Under Microsoft, the company shipped a range of Windows Phone-based economical phones with limited success. While "theres nothing" specially wrong with the hardware and the Windows Phone interface still comes across as a sigh of fresh air, Nokia's difficulties across contemporaries of hardware remained the same — a frightening paucity of app support.
There were limited takers for Windows Phone manoeuvres because of poor app support, which in turn presented little incentive for makes to jump on board.
At a era when smartphone makes were getting their hands dirty in the successful iOS and Android app ecosystems, there simply wasn't room for a third pony in the race. Microsoft tried to throw money at the problem by funding the development of major apps like Facebook and promoting alternatives for major apps.
However, you exactly can't force an ecosystem. Without the apps, purchasers only didn't show up and sales started drying up. With limited users, there was no incentive for major developers to spend time and resources meeting favourite apps for Windows Phone devices.
The writing was on the wall and the Lumia 650 in 2016 became the last telephone to be launched under Microsoft Mobile.
Microsoft wrote-off 900 million dollars from its investment in Nokia and announced its plans to departure the mobile equipment business the following year.
Credit: Dhruv Bhutani/ Android Authority
The Nokia brand name made its stately return to the smartphone space under the watch of HMD Global. The busines feed its first Nokia Android-based smartphone, the Nokia 6, in 2017. Nokia has been trying to carve out a niche for itself on the back of a broth Android build and a clean-living design.
Looking at its lackluster recent freeings like the Nokia 5.3, perhaps the company would be well served at discover a niche and going back to where it all started. A phone that hands an excellent improve, a focus on usability, and a forward-looking take over software.
Hey HMD, how about a reboot of the Nokia X sequence?
This is the eighth post in our "Did you know" series, in which we dive into the history books of Android and shopper technology to unveil significant and interesting facts or phenomena that have been forgotten over epoch. What do you want to see us cover next? Let us know in the comments.
Did you know: This was the first water-resistant Android phone Did you know: The Surface Duo wasn't Microsoft's first dual-screen foldable Did you know: HTC owned Beats before Apple Did you know: The LG V4 0 opened the era of modern triple camera phones Did you know: Samsung once conceived Android was a joke Did you know: Android was originally designed for digital cameras Did you know: The Samsung Galaxy Note was teased and predicted to flop at launching
Read more: androidauthority.com
Working out together acquires everything a bit easier.( Quino Al/ Unsplash /)
Even with gyms reopening at limited capacity, it's still safer to rehearsal at home or outdoors. So, we're dubbing this September Muscle Month to help you keep up your fitness, superpower, and health in socially distant times.
If you've been find it hard to pump up the severity of your workouts lately, we was told you. Listening to fast-paced music and lying to yourself( "I'm exclusively feeing for 10 hours, that's it") may work once or twice, but you're probably smart-alecky enough to see through your own ruses.
Instead of trying to trick yourself into longer controls and heavier terrace press, do what sorcerers do and confuse your brain.
"Dissociation involves sending someone's attention away from bodily wizards like agony and wearines, " says MK Huffman, a Ph.D. campaigner in Purdue University's exercise psychology program. "This may increase their levels of fun and joy of the activity."
This is why people listen to music, audiobooks, or podcasts when working out. But propagandizing play on something can only take you so far. If you want to go even further, you are required to oblige your workout a bit more social by permit someone else do the agitating for you.
Exercise isn't just about your muscles
The effort you throw in at the gym is just as mental as it is physical, and you're even more reliant on your spirit when you're trying to push yourself.
"Gyms and personal trainers mainly concentrate on the physical aspects of exercising, but we now know exercising is much more psychological in terms of the need for motivation, the feelings vistum of it, the body editions, etc, " says Hila Sharon-David, a behavioral psychologist at Florida State University's sport psychology lab.
To go even further–whether that's an extra lap around your block or straining a 10 K into a full marathon–Sharon-David suggests amusing yourself with some socio-emotional support, which, in grassland English, simply symbolizes: "Bring a buddy."
With a friend by your line-up, you'll find it harder to focus on the pressure of exercising or the was concerned that you don't have the strength to continue. You'll get a more intense workout simply because you'll be able to keep going longer, she says.
How to make it social
Making a workout phone call looks like this … but, uh, moving.( GESPHOTOSS/ Unsplash /)
Sure, you can work out with your partner, friend, or roommate. But if wishes to do things alone, you can always get a little help from technology.
Harder workouts are just a phone call away
Last year, phone calls may have seemed like a out-of-date concept, but they've seen a resurgence in the midst of the pandemic. No matter what workout you're scheming, if you feel you can keep your breathing steady and talk at the same time( impressive !), make a call while you're exercising and see how you feel. Maybe you haven't called your mom in a while, or perhaps it's time to ask your friend how their last-place year went.
Don't call your partner to break the news that you actually don't like their father, though. It's crucial that it's a feel-good call. "It's very important we have positive feelings to the person we're talking to, and not make it into something that will reduce your vigor, " Sharon-David says.
If you find the call too straining, you are able to want to look for an alternative–like the following considerations tips.
At home? Hop on a video call
Yes, you can technically open a face-to-face announcement from anywhere with your telephone, but it's simply more comfortable to do so from your laptop while not having to worry about dropping your phone all the time.
Sharing your workout on a video announce will allow you to have a socially-distant workout crony or perhaps your own personal cheerleader. Only as with a telephone call, the main idea here is to have a conversation or develop some other engaging dynamic–like a trivia competition, sing-along, or even a bit of truth or dare–with the other person, so your psyche can concentrate on the interaction rather than those last-place five burpees.
Talk to a personal trainer
If you've paid someone to make you work out, get your money's worth and keep them talking. Sharon-David says some personal tutors will use the time you're doing pushups to shape personal sees or take care of something else.
Those tutors are missing a chance to increase the severity of your use , not only by oral backing, but likewise by talking about things that will distract you from your effort and transport you to a zone where you can work harder without realizing it, she explains.
If you want to try this approach, have your trainer talk to you or take control by asking questions. Keep in thinker that this doesn't mean you can demand rebuttals. This is just a distraction, so keep it light–talk about a Tv demonstrate or your favorite book.
Schedule a distant workout
Let's say you're not that talkative, or maybe talking and moving isn't your thing. That's ok–you can work out by yourself at the same time as somebody else. Even if you can't find them, knowing that another person is doing the same thing you are at the same time will acquire you feel less alone, and it'll be easier for you to push yourself.
For this approach, sharing your pre-workout routine and results are very important. Tell your workout buddy what you plan to do and your goal, textbook them while you strain, or send them a selfie in full gear. When you're done, be said that how it went–send them each of these reports if you're squandering a tracking app. On good days, celebrate your success, and when things don't go well, discuss your challenges and vent if you crave. This will originate "youre feeling" connected even if you're hundreds of miles apart.
Play a game
There's a boozing play in which you listen to "Roxanne" by The Police and take a shot whenever they say the word "Roxanne." Perhaps you have fuzzy memories of it. When the time comes to practise, you can do your liver a praise by swapping that shot for a burpee, a situp, or a pushup. Choose a song you and your workout chums like, pick a provoke word, and go at it.
This technique not only amuses you from the physical effort by making you focus on the song, but also implies something athletics psychologists announce "validation support." This is that feeling you get when you ensure soul going through the same thing you are–the desire to high-five the stranger loping several steps behind you for an entire mile uphill, or that "good job" nod you give to the biker pedaling alongside you.
Sharon-David conducted a study on this and found that synchronicity strengthens the feeling of intimacy with other parties, even if they're strangers.
"We're not aware of it but when we're doing same actions with all persons, we feel much more connected, " she says. Together, you can push each other a little harder or become a little longer.
Read more: popsci.com
Aussies affection a little DIY, there's no doubt about it. The ability of comfort gained from successfully completing a project on your own becomes a long way.
But before you start ripping things out and firing up the power tools, make sure you are properly skilled to carry out the task. A botched responsibility won't precisely expiration in wounded dignity, it could be dangerous and cost you doubled the price to fix.
Australians spend $3.53 b a year to fix DIY tasks that have gone pear-shaped, according to research from Hipages — an online programme that are linked consumers with tradies.
RELATED: DIY restorations inspired by YouTube end with damage and gash
Breathe brand-new life into your decor with this DIY idea
Treasurer Tim Pallas intimates at real estate lifeline
( capacity( videojs) var videoId= "6 18035599700 1-95"; var video= videojs( videoId ); var globalId= "iris_6 18035599700 1_95"; video.pluginDev(videojs.mergeOptions(,
start_up_next: false-hearted,
end_up_next: spuriou,
world: globalId,
ssl: true-life,
thumbs_down: false-hearted,
thumbs_up: untrue )); )( window.videojs );
( run( videojs) var videoId= "6 18035599700 1-95"; var durationElement= document.createElement( 'div' ); durationElement.className= 'vjs-overlay-duration'; var durationFragment= document.createDocumentFragment (); durationFragment.appendChild(durationElement); var video= videojs( videoId ); video.overlay( overlays:[
align: 'bottom',
content: durationFragment,
showBackground: false,
start: 'loadstart',
expiration: 'play'
] ); video.on( 'loadstart', updateVideoDurationOverlay ); video.ready(function()
var isOverlayActive= true-blue;
video.on( 'play', operate()
if( isOverlayActive)
isOverlayActive= incorrect;
video.overlay (
overlays: []
);
);
updateVideoDurationOverlay (); ); capacity updateVideoDurationOverlay()
var myPlayer= this;
if( myPlayer.mediainfo && myPlayer.mediainfo.duration)
var span= secondsToMMSS( myPlayer.mediainfo.duration );
durationElement.textContent= span;
gathering secondsToMMSS( totalSeconds)
var minutes= Math.floor (( totalSeconds)/ 60 );
var seconds= totalSeconds -( minutes* 60 );
// remove any decimals
seconds= Math.round( seconds );
var arise= minutes+ ": "+( seconds< 10? "0"+ seconds: seconds ); return make; )( window.videojs );
Hipages director patron patrolman Stuart Tucker said people were largely motivated to DIY to save money, but also to play a hands-on role in shaping the look of their home.
"We're all awfully house proud, " he said. "However, a lack of knowledge about DIY jobs proven to be costly across the country."
The research likewise found one in five homeowners said they had attempted a residence amend or renovation that went wrong and asked a modified tradesperson to fix or re-do the job.
"It's unsurprising that in the current economic environment, homeowners are searching for ways to save money, " Mr Tucker said. "Although we don't discourage DIY, it's important to know your limits."
When to steer clear
Registered builder Craig Millar, of Millar Project, cautioned leaving projects that had anything to do with a home's structure, liquid or power to an expert.
"These tasks necessitate licensed tradespeople, " Mr Millar asked. "You wouldn't have an accountant fix your vehicle, but for some reason everyone with a tack container thinks they can renovate a house."
Always check with your neighbourhood parliament to see whether the duty necessitated a planning and/ or building tolerate, he computed, as these are indicative of a properly licensed professional was needed for the job. He also cautioned avoiding tasks that involved climbing a ladder.
"It time lends another bed of risk for those who are inexperienced, " he said.
Good projects to try
Mr Millar heartened DIY-ers to start small-scale and set themselves achievable points.
Good projects for amateurs included simple painting exercises, such as a figurehead door.
Just-launched app Coloursmith by Taubmans lets budding renovators personalise their draw by simply making photographs of their dream colour on a smartphone camera.
TV star renovators Kyal and Kara recommended use the bespoke colour qualities — which could be ordered online or mingled together at Bunnings — to create a feature wall, refresh a cubby house or embellish a piece of furniture.
These were all perfect tasks for rookies, as were reforming fastens or cabinetry administers, swapping over a sound washer or even restoring a small hole in a plaster wall.
"Building apprentices start out with smaller undertakings, so that's how you should be looking at it, " Mr Millar said.
He found one of the most common DIY mistakes was attempting to demolish or remove ingredients without understanding how they contributed to the sound structure of a home.
"I was at a racket formerly where a previous proprietor had removed large amounts of stumps to create an under-house storage area and then later tried to rectify the mistake with some slapdash carpentry, " Mr Millar said.
"This move dampened the home's feet and cost the next proprietor in excess of $8000 to fix."
Mr Tucker find the garden as a good place to cut your teeth on a bit of DIY.
"Basic enterprises such as building a vegie spot or depicting the back fence will give you a great sense of pride, but I wouldn't be trying something advanced like laying territory, " he added.
Don't be too hasty
A big-hearted error with DIY was accepting you could get the same result as someone who was specially drilled, Mr Millar said.
He too prudence against gauge how long a project would make based on TV renovating shows.
"The campaigns you interpret on TV have been heavily edited to fit into the viewing time, " Mr Millar explained.
"You're kidding yourself if you think you can renew a bathroom in a weekend, because good work and good results take time."
Never cut corners with grooming either, otherwise you have been able end up with paint that flecks, grout that interrupts up or insufficient waterproofing.
"A lot of parties try to renovate their bathrooms themselves but don't understand the requirements with waterproofing, " Mr Millar said. "Over time, you be brought to an end with a leaking shower or bathtub that can cause major impair and devalue your property."
For those you had their heart set on DIY, Mr Tucker proposed talking to their tradie to see if there was any aspect of the number of jobs they could be part of.
"Have the tradie do the majority of members of the difficult and complicated things and then, perhaps, step in to help with finishing off, " he said.
For example, you might get a carpenter to build the deck and then you could give the surface a light-footed beach and blot it.
"There is a sense of pride in a job well done, specially when you've had a hand in it, " Mr Tucker said. "But merely remain realistic with your goals."
The post Jobs you need a tradie for, can do yourself: How to avoid DIY disaster emerged first on realestate.com.au.
Read more: realestate.com.au

Twelve seasons. Five All Stars off-shoots. 126 queens. That's a whole lot of charisma, uniqueness, nerve and talent, mama.
But not all RuPaul's Drag Race queens are created equal….